Ilala Lodge - great location and wonderful place to stay!
by ZB
(South Africa)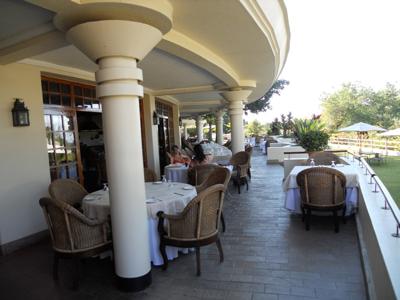 The terrace at Ilala
Ilala Lodge is the closest place to stay from the actual falls. It does not feel like a commercialised hotel, but has a wonderful laid back atmosphere. The rooms are spacious and have everything you need - and the bathrooms are quite large, with a bath and shower. The rooms open up on a lawn that becomes bush. There is a great large porch and terrace area outside where meals are served (there are also tables inside - but who wants to sit inside?) and my only regret is not spending more time on that terrace, sipping G&Ts! The staff were great, the food was wonderful, everyone was friendly and went to trouble to make us feel welcome. I would stay there again in a heartbeat!




Click here to return to Accommodation Reviews.