Why Book With Us?
Booking through a single local expert saves time, money and stress and ensures that your itinerary is co-ordinated correctly.
Whether you are booking only a couple of activities at Victoria Falls or a multi-destination 21 day safari the same principles apply – booking through a single source with local, in-depth knowledge has many advantages, some of which I have highlighted below.
Free Advice
A common misconception from some people is that booking through our website will cost more than booking directly with the hotel or activity operator.
The truth is that the service we provide is FREE - we do NOT charge a booking fee – we earn our living from the commission paid to us by the suppliers. Our advertised prices are the recommended selling rate as specified by the hotel or operator - in other words it's the same price they offer direct to the public.
Logistics Derived from Local Destination Knowledge is Vitally Important
Putting together a simple or complex itinerary requires a great deal of planning. Flights, transfers and activities need to be co-ordinated and arranged so they all match up - this is where our advice from first-hand experience and local destination knowledge is invaluable.
Booking individually you run the risk of getting the travel logistics wrong - even just booking inward and outward flights if not planned correctly can incur extra visa and transfer charges and cause all sorts of unnecessary logistical problems – unfortunately we see this all the time.
Some people and even some overseas travel agents are unaware that Victoria Falls lies between two countries Zimbabwe and Zambia. We have seen people book accommodation in one country and then all their activities in another entailing lengthy and unnecessary border crossings every time.
One Invoice, One Payment, Saving you Money and Time
If you are booking multiple destinations or multiple operators, payments and communication will have to be done with each individual company causing additional bank charges, untold hassle and potential mistakes.
When you book through us, it is one simple invoice and payment for everything. You have one person to deal and co-ordinate with as opposed to several people which often leads to costly mistakes.
It is our job to ensure that everything runs smoothly and according to plan - saving you time, money and effort.
Easy Payment Options
We have multiple payment options for ease of payment - including online credit card payments and bank transfers to bank accounts in the United Kingdom, South Africa or Zimbabwe. We can take payment in US Dollars, Sterling, Euros or South African Rand.
If Things Go Wrong, We are Right There to Assist
What if your flight's been delayed or an unforeseen sickness or emergency has arisen? If you have booked through multiple channels and paid multiple companies, who do you call and how do you get a refund?
If you've book through us, simply contact us, we will contact the various suppliers and restructure your itinerary. If you have to cancel, we are bound by our suppliers cancellation policies, but we do our best to work around these where we can.
From our side, it's a no quibble refund - no red tape to go through, we are a small and intimate company and we deal with you one on one.
It's Important to Know How Things Change throughout the Seasons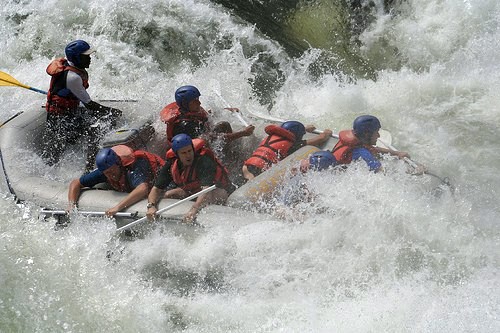 What's the best time for whitewater rafting?
The seasons change and because of that so does what is on offer. Game viewing varies throughout the year and knowing this is vital for recommending the right places at the right time.
Some Victoria Falls activities are better done at certain times of the day or year and some activities are sometimes not worth doing at all.
We will plan your activities not just so that you do them but so that you maximise your experience – for example we know when the rainbows are at their best over Vic Falls from every angle and which time of day you should go up in the helicopter throughout the year.
Bigger Discounts
We book large volumes through our preferred suppliers which ensures that we get great rates from them. These we pass directly onto you, guaranteeing you very competitive prices.
If you manage to find the same holiday for less, we would like the opportunity to match or better it.
We can Book any Supplier
As an independent agent we are able to book any hotel or product. We have the advantage of knowing all the hotels and operators - we choose different ones for different reasons, some because of price and others because of quality.
It's an ever evolving process and has taken us years of first-hand experience to establish our trusted suppliers.
We personally first experience anything that we offer ensuring that we are completely satisfied with the standard and the experience. We can also compare different destinations, game parks, accommodation and activities side by side and recommend a completely tailor made solution for you and your budget.
We Respond Quickly to your Enquiries
One of the most frustrating things when planning a holiday is getting no response from the enquiry you sent out. We pride ourselves in responding in the shortest possible time to your enquiry - either immediately or within a few hours at the latest.
Our other advantage is that because of the strong relationship we have with our suppliers, we get a quick response from them, normally much quicker than they respond to the general public.
Accurate Information Source, Saving you Time and Effort
Many people like to spend hours researching on the internet, often becoming overwhelmed by the sheer volume of information and unsure of the accuracy of what they are reading.
Dealing with us you get all that information with the confidence that it is up-to-date and correct, saving you untold time and effort. We are in the business we know it intimately - we live here and we know how things work and how things change so quickly and radically that information on websites just cannot keep up.
We find out from you exactly what you want to experience and how much you want to spend - then from our experience we put together itineraries that work and flow seamlessly - at no extra cost to you.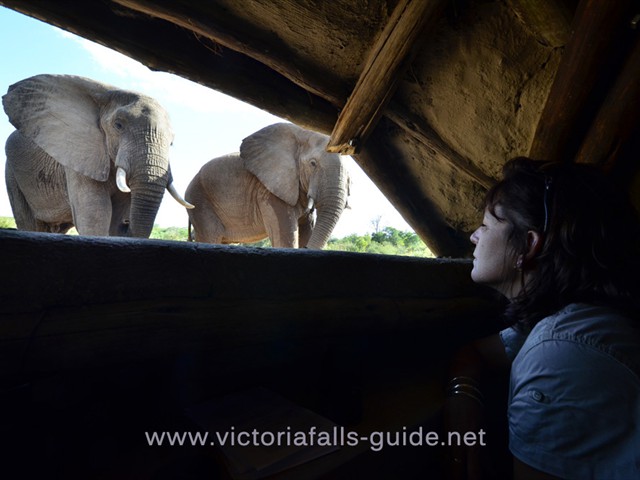 Enjoy your precious holiday time
Don't Waste Precious Holiday Time
Booking activities when you get here can lead to disappointment and waste precious holiday time - activities do get fully booked or the time slot you want is not available messing up your schedule.
The average stay in Victoria Falls is 2.8 days, that's not long, so every moment is valuable. It takes quite a while to wade through the volume of what is available and decide on what to do.
Why use your holiday time to do that - use your time at the office or at home to do the planning and then book in advance, leaving your holiday time to relax and enjoy.
You Need Someone to Trust - Read our Reviews
Probably the single most important factor is finding someone to trust. Even budget holidays to this part of the world are not cheap so when one starts to arrange complex itineraries there can be a lot of money involved, not to mention that it is probably your "holiday of a lifetime".
It needs to be done properly with someone you can trust.
The only way to really gauge the quality and integrity of a business is from what their customers say. We have arranged hundreds of holidays for people, from a single road transfer to huge safaris through several countries – some people take the time to send us their comments on our service, which you can read here - Client Feedback.
We are a small and independent company with a complete hands-on approach - we deal one-on-one with you.
Our Aim is to be real people, helping to plan your Holiday
Twenty five years ago if you wanted to travel to a far off destination you would have little option except to go down to the local travel agent and see what they had on offer. The chances of that travel agent knowing anything in-depth or having been to your chosen destination was highly unlikely - so the information available was sketchy.
However with the advent of the internet that has all changed, we now have a plethora of information on the internet and the challenge is now not a lack of information but an overload of information.
How do you sort the wheat from the chaff? Which information is outdated and which is correct or just hyped up sales talk to make a product sound good?
We had this very problem when we went to Thailand a few Christmas's ago, having not been there before we had no clue on how to get there, travel logistics, weather, visa's, money, vaccinations, what to do etc.
We desperately wanted to get hold of someone there who could give us first-hand information.
Trip advisor was great and provided lots of useful information from other travellers but our questions weren't always answered. Sure there were lots of sites with information but we wanted to ask questions, ask someone to help plan our holiday.
That's exactly what our aim is for travellers to Zimbabwe (specifically Victoria Falls because that's where we live) but also Botswana and Zambia - all of which we travel to regularly.
We look forward to helping you plan your "Holiday of a Lifetime".
Warm wishes,
Tony and Boo
THE VIC FALLS BUSH TELEGRAPH
our Bi-Monthly E-Newsletter

Each issue has a destination update, loads of information about conservation and wildlife, specials offers, traveller tips, community projects, website highlights and tons more...

Find out more about our Bush Telegraph

"Your newsletter keeps me informed about new and old and is the best I've seen in a long while - informative, not commercial, just plain perfect!" - I.Skliros

Don't worry. Your e-mail address is totally secure. I promise to use it only to send you The Vic Falls Bush Telegraph.
Return from Why Book With Us page to our home page