Niagara Falls - Frozen Over
by Orma Bleeks
(Crystal Beach : Canada)
One would think that this was a movie set, that to freeze a fast-flowing falls the size of Niagara Falls would be impossible.

Interestingly, this is almost 30 years after the eruption of Krakatoa, an event which had a disastrous effect on the world's weather for years after
1883.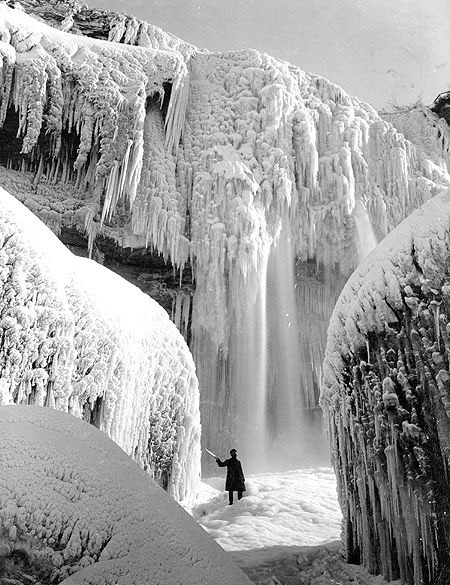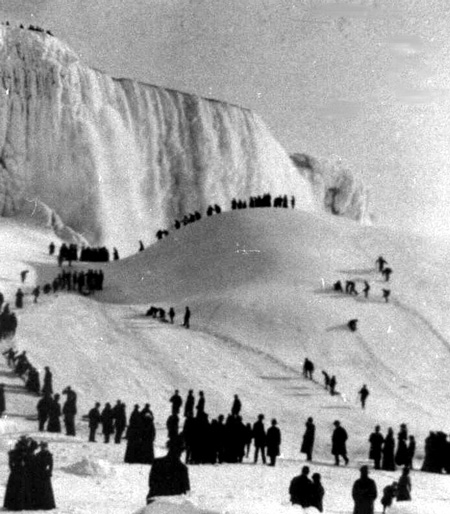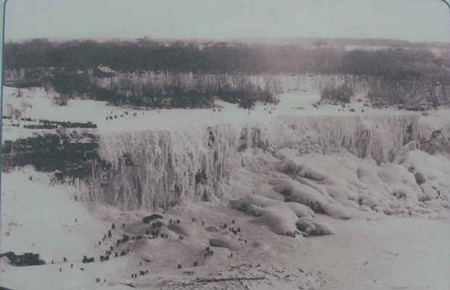 Click here to return to Victoria Falls Travel Reviews.