Stanley & Livingstone Hotel Reopens

(Victoria Falls)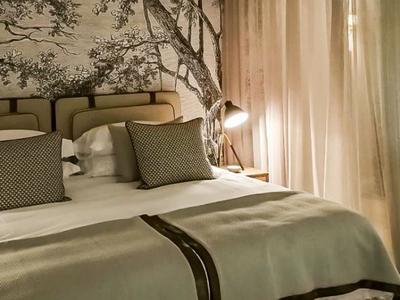 Newly done suites
14 November 2018

About a year ago, Stanley & Livingstone Hotel closed it's doors to allow for a major upgrade of it's rooms and facilities. After a 3-month delay, renovations were completed and the luxury hotel opened it's doors again on November 1st 2018.

The style of the Stanley & Livingstone has been modernised and, yet still maintains that exquisite and luxurious colonial feel. "It's fresh design takes an easy-going approach to the colonial style, and its spaces - both elegant and approachable - encourage guests to settle in and relax" - Jade Crocket, Stanley & Livingstone's content manager.

The suites feature king size beds (which can be configured to twin rooms) and Victorian style en-suite bathrooms on one end, and a living area with minibar and satellite TV on the other end.

Being on a private game reserve, and having a waterhole in front of the lodge means there are regular encounters with wildlife on the property, and you can see the waterhole from the main building's terrace - a great place to have sundowners and take in the surroundings.

Check out the new look and more of the Stanley & Livingstone Hotel...




Click here to return to Victoria Falls News.