Mana Pools National Park
A World Heritage Site and Wilderness that is Unique, Priceless and Irreplaceable
Elephants feed on Acacia pods by a channel of the Zambezi River
Mana Pools National Park in the Middle Zambezi Valley covers an area of 2196 square kilometres (848 square miles) extending from the Zambezi River in the north to the escarpment in the south. A timeless wilderness considered by many to be the jewel of Zimbabwe's National Parks and certainly a favourite of ours.
An area of outstanding natural beauty and phenomenal wildlife - here the Zambezi River, flowing slowly eastwards for thousands of years, has left behind the remains of old river channels forming small seasonal ponds and pools spread over an area of several hundred square kilometres. These extend several kilometres back from the river where, on fertile terraces huge mahogany and acacia trees cast luxuriant shade.
Today Mana Pools, one of Zimbabwe's four World Heritage Sites, is the stage for one of Africa's greatest natural spectacles - a classic theatre of the wild, attracting hordes of animals during the long, hot African summer, drawn by the abundance of water and the lush grazing along its banks.
Mana Pools Wildlife
Thousands of zebra, kudu, eland, impala, and other antelope species flourish among which the lion and the leopard, the hyena and wild dogs find easy pickings.
The sanctuary, one of the only two pockets of nyala in the country, is also home to 16 000 buffalo and more than 12 000 elephant - Zimbabwe's largest concentration after Hwange. Many female elephants in the region do not have tusks and are much more aggressive than those with tusks.
Along the river bank where one of the greatest varieties of bird life in the world flourishes, hippos warm themselves in the morning sun. Later in the day, they keep cool by remaining all but submerged in the river, sharing their hidden sandbanks with silent and almost unseen crocodiles.
More than 380 bird species are enough to draw the breath of any ornithologist. Its banks flutter with Goliath herons, Egyptian and Spurwing geese, cormorants, storks, brilliantly coloured bee-eaters, and kingfishers.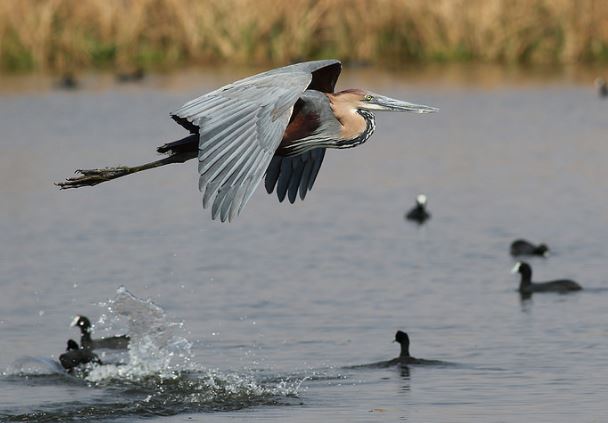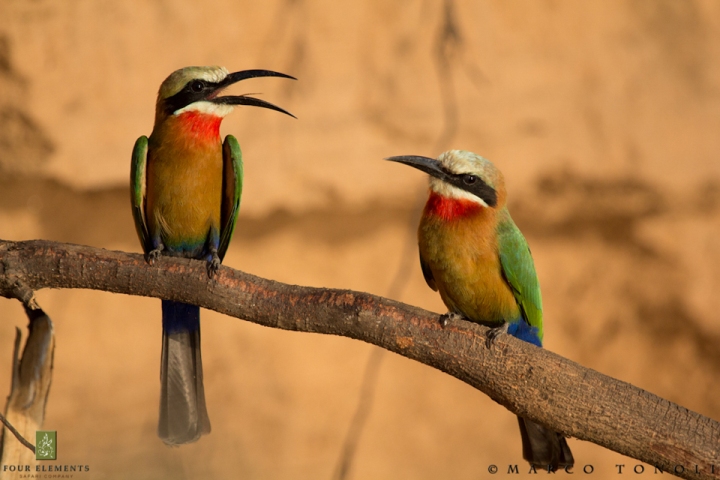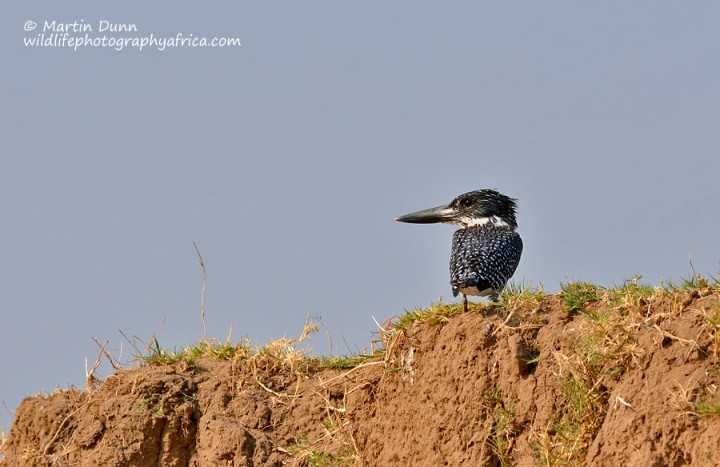 Vultures, plovers, Nyasa lovebird, yellow-spotted nicator, white-collared pratincole, Livingstone's flycatcher, banded snake-eagle, and the clich symbol of Africa, the black and white fish eagle, haunt the riverine forest and mopane woods.
In the river, tiger fish, bream, tilapia, vundu, nkupi, chessa, cornish jack and lung fish sport and prey upon one another.
The richness of the forest trees and plants is the vital link in Mana Pools chain of continuity. The apple ring acacia keeps the elephant herds alive during the fierce October-November dry season. These handsome trees paint a unique an picturesque landscape which this park is famous for.
Map of Mana Pools
You can find the lodges listed above in our Google map of Mana Pools.
Can't find what you are looking for? Use Google Search to search this website for any term you are looking for.


Share with others!

The Vic Falls Bush Telegraph
our Free Quarterly E-Newsletter

Each quarter there's loads of information about conservation and wildlife, a destination update, specials offers and discount packages, traveller tips and stories, book reviews, African folktales, environmental reports, bush recipes, best photo competitions and tons more....

"Your newsletter keeps me informed about new and old and is the best I've seen in a long while - informative, not commercial, just plain perfect!" I.Skliros

This Quarter we are also giving away a Free Screensaver to Every New Subscriber.
Return from Mana Pools National Park to our Victoria Falls home page