Matobo Hills
Matobo Hills National Park - A geographic, cultural, historic and spiritual landmark and World Heritage site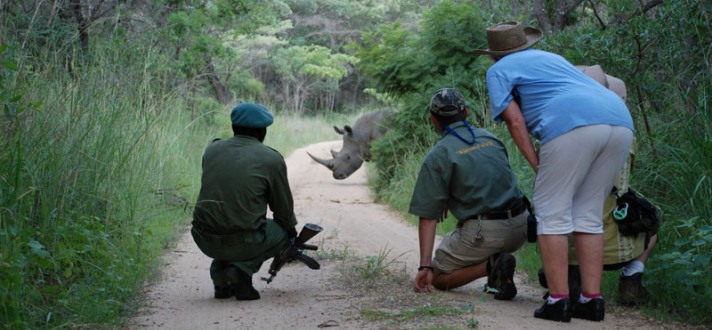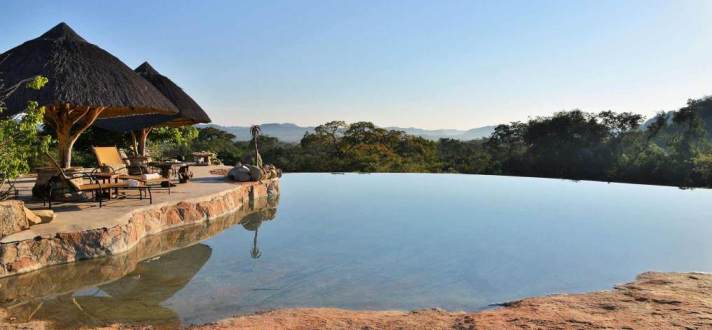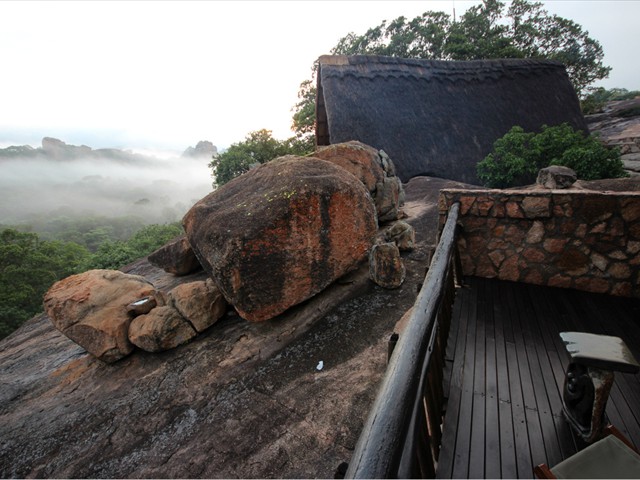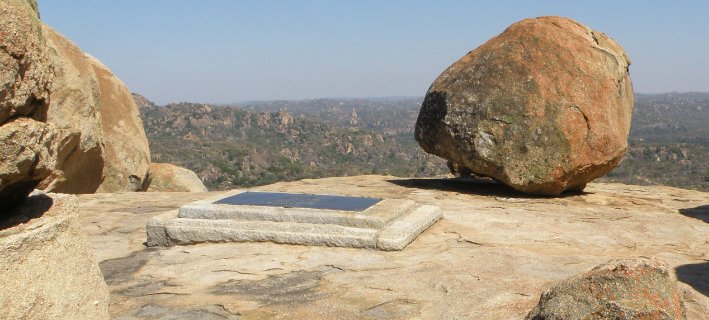 Matobo Hills are often overlooked by visitors to Zimbabwe as they are not on the mainstream tourist route. It can be a bit costly and difficult to get to them, but I can assure you it is well worth if you can make it. They are without a doubt one of my favourite spots in Zimbabwe, because of their deep history and outstanding natural beauty. Contact us if you need help in arranging a trip there.
The Hills are worthy of an entire website, as there is so much that can be said about them. We have condensed some of that information to give you a brief overview.
History and culture, as well as the rocky landscape, are the reasons why Matobo Hills National Park was inscribed as a World Heritage Site in 2003. Established in 1926 (the oldest in Zimbabwe), this 44 500 ha park, stretches out from 35km south of Bulawayo - Zimbabwe's second-largest city. The area was given its name by the founder of the Ndebele people, King Mzilikazi, and it means "bald heads".
The Matobo Hills
The hills are entirely granite rock, formed over 3 million years ago, and have been weathered and carved by natural forces to form numerous rock hills and narrow swampy valleys. The area exhibits extensive natural rock formations with large boulders called "whaleback" domes or dwalas and incredible balancing rocks or kopjes, like the "Mother and Child" kopje (see below).


"Mother and Child Kopje" - a natural formation of balancing rocks
Some of the huge granite rocks split or carved away by the elements over millions of years, have been a shelter to the people that lived in the area. Evidence of human habitation is clear from the innumerable traces of their tools, art, houses and other structures. Some of the tools date back to the early Stone Age period between 1 500 000 to 250 000 years ago.
Most of the rock paintings seen today are around 2000 to 3000 years old, although there are several slabs of broken granite in Pomongwe cave, with paintings on that have been dated as far back as 13 000 years. They bare a signature of a culture with its beliefs that no longer exists, and evidence of the Iron Age humans who eventually displaced them.
Amazingly, the pigment that the San people used for their creations thousands of years ago has survived the elements. The artwork clearer that one would imagine.
Spirituality of the Matobo Hills
Matobo Hills have a certain spirit about them from the scenery and wildlife to the cultural and historical aspects. It is said that Mzilikazi was buried in a secret cave in the eastern side of the hills. One of the early pioneers Cecil Rhodes was buried on a hill at a place named "The View of the World". Stories of settlement and battles against imperialism surround this place.
Today, several shrines are still used by people for ancient rituals and ceremonies such as the rainmaking ceremony. If there is a drought, people from around Zimbabwe and even beyond congregate at the shrines to pray for rain. A few of the hills are believed to be holy and should not be pointed at lest the ancient spirits get angry and make you ill.
Best Time to Go to the Matobo Hills
For the best wildlife experiences, the dry season is the best time to go to Matobo Hills. This season occurs during June/July to October. The bush is at its thinnest and so it is easier to spot the animals in the bush, plus they tend to congregate around water sources. Any other activities are not season-related so any time of the year is good. During the cold months of May to August, the skies are bright but temperatures can drop to 5°C/40°F at night. Mosquitoes and malaria are less prevalent.
Matobo does not get very busy so High or Low season is never too busy. However, some lodges do close for part of the low season between January and March.
The rainy season is between November and March and this very well could be the worse time to visit, although it is not unbearable. However, the scenery is gorgeous, and this is the time when newborn animals drop and bird-watching is at it's prime. Wildflowers are abundant and the insect life is prolific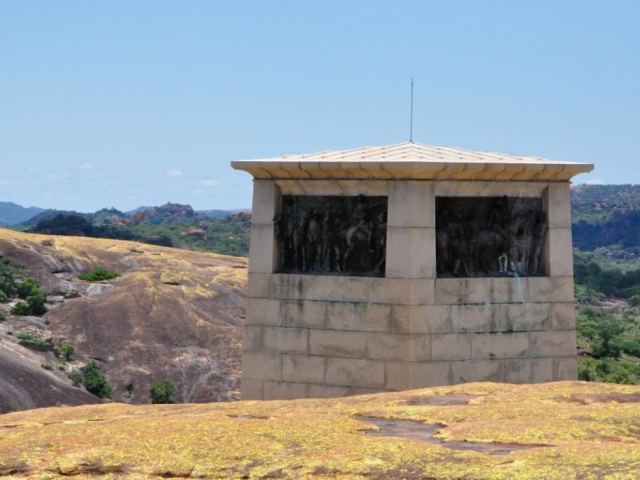 The Shangani Memorial
How to Get There
There are several entrances to Matobo Hills National Park, the main one being via the Bulawayo road at the Sandy Spruit Dam. From the gate, you enter the Northern Wilderness Area which is where you can find the final resting place of Cecil John Rhodes, the Shangani Memorial and the MOTH Shrine.
In the eastern part of the park is the Togwe Wilderness Area where you will find the Togwana Dam. The park headquarters are found in the Central Wilderness Area of the park, close to the Maleme Dam. Maleme is a popular place and has national parks' lodges, chalets and camping grounds. It does get busy sometimes, especially during the weekends, with guests enjoying bush walking safaris, fishing and game viewing.
In the western section of the park is the Whovi Wilderness Area. This is the most secure part of Matobo Hills with regular game scout patrols and security fencing all around, creating an Intensive Protection Zone. Entering this IPZ incurs a separate park entry fee but it is home to the endangered white and black rhino of Matobo Hills and is well worth it.
In the Maleme area of the hills, there are chalets and self-catering lodges managed by the Zimbabwe Parks and Wildlife Management Authority (ZimParks). Also managed by ZimParks are campsites in the Sandy Spruit, Mtshelele, Togwana and Mesilume areas. These lodges are ideal for self-drivers who do not want to spend a whole lot during their stay.


Maleme Rest Camp
There are a few private up-market lodges before you enter the park boundary which offer fully inclusive stays that include various activities centred around the attractions, as well as full board and accommodation. Some of the lodges have more flexible rates for those who want to do their own things. Amalinda Lodge, Big Cave Camp, Matobo Hills Lodge and Farmhouse Lodge are popular choices.
Matobo Hills is easily accessible from Bulawayo because the road is tarred and the drive is short, so for day-trippers accommodation in the city, such as at Granite Park Lodges, is also an option.
More on Matobo Hills Accommodation
Things to Do
• This is a game park and game drives are possible from the nearby lodges, or for self-drivers staying within the park. Species of animals that can be seen include black and white rhino, leopard, impala, sable antelope, zebra, giraffe, wildebeest, monkeys, chacma baboon, hippo and ostrich.
• The scenery with it's amazing balancing rock formations are worthy of any visitor in love with nature.
• The famous and numerous rock paintings are a major attraction in the park.
• A visit to the final resting place of Cecil John Rhodes.
• Bird watching in the park - with high concentrations of birds of prey, including the world's highest concentration of black eagles, is sure to excite the birding enthusiast.
• The area is great for hiking and walking safaris since there are no elephants or very many predators. Mountain biking is also an option.
• Culture is an important part of this World Heritage site, and a visit to a local Ndebele village is an absolute must-do activity.
• The history and culture of the area is fascinating and a tour or talk by Paul Hubbard, a local expert on the area, is highly recommended
THE VIC FALLS BUSH TELEGRAPH
our Bi-Monthly E-Newsletter

Each issue has a destination update, loads of information about conservation and wildlife, specials offers, traveller tips, community projects, website highlights and tons more...

Find out more about our Bush Telegraph

"Your newsletter keeps me informed about new and old and is the best I've seen in a long while - informative, not commercial, just plain perfect!" - I.Skliros

Don't worry. Your e-mail address is totally secure. I promise to use it only to send you The Vic Falls Bush Telegraph.