Home | Victoria Falls Events | Vic Falls Carnival
Vic Falls Carnival

The Victoria Falls Carnival is the biggest party of the year in Africa.

2017 Event

In 2017, the Vic Falls Carnival offers party goers a bigger explosion of fantastic artists both local and international. Not only are we promised award-winning DJ's and phenomenal new acts, this year, the party goes on for three days! Granted, we do miss the colour party, but South Africa's DJ Coffee and Mi Casa more than make up for it.
Africa's biggest and most famous New Year's party was described as one that "will top your bucket list" - (Huffington Post), and with good reason. The legendary party train will get the party started - a train trip with DJ's on board, and a bush party until late. On the 30th, DJ Black Coffee headlines the show as well as Mi Casa, plus community parties dotted around town. New Year's Eve is when the epic Unity Concert will be at the usual location, and will include both local and international music. Bring your flags!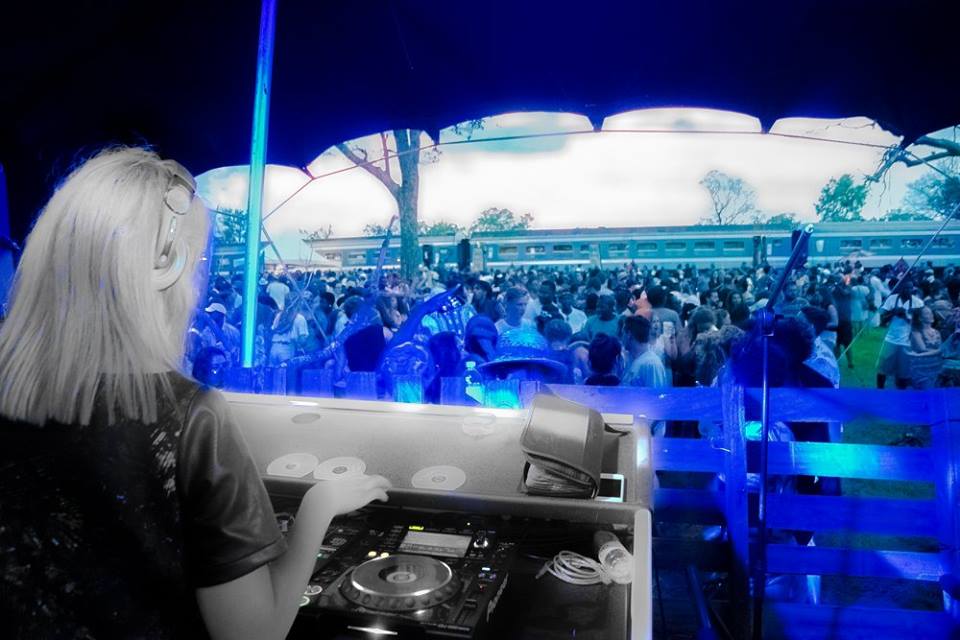 The line-up for the 2017 Vic Falls Carnival includes:
Black Coffee (South Africa)
Mi Casa (South Africa)
Mampi (Zambia)
The Kiffness (South Africa)
Prince Kaybee (South Africa)
Amara Brown (Zimbabwe)
Tresor (DRC)
Jason le Roux (Zimbabwe)
Rubber Duc (South Africa)
Flying Bantu (Zimbabwe)
DJ Francis (Zimbabwe)
Black Mamba Man (Zimbabwe)
DJ Invizable (South Africa)
El Mukuka (Zambia)
Icytat (Zimbabwe)
Ghapi (South Africa)
DJ Rax (Zimbabwe)
Bhana (Zimbabwe)

A little more from the Vic Falls Carnival page...
For the first time in Vic Falls Carnival history, Africa's multi award-winning DJ royalty, Black Coffee, will take to the decks on the 30th December. Considering his meteoric rise to fame, he has proved his worth on his South African Music Award-winning album "Home Brewed", this DJ and Producer defies convention. Sidestepping Afro-house clichés and stage-managed highs in favour of restrained sophistication, Black Coffee's penchant is for true Afropolitan house. He's performed at Coachella, has a residency in Ibiza and now you can catch him live in the heart of Africa.
Joining Black Coffee is musical heavyweight from the heart of the Congo, TRESOR. A multi-award winning, platinum selling, breakout singer-songwriter and producer TRESOR released his debut album, 'VII' in September last year. The album – which he worked on for the past seven years - features collaborations with AKA, Beatenberg, Khuli Chana and The Soil and opened at number 2 on the iTunes Albums Chart in South Africa.
Due to high demand, The Kiffness will bring their insane hair whipping, multi-instrument electric performance back to The Falls. These tongue-in-cheek playful guys have the best sense of humour in the business and know how to create a killer track. Their live performance is a mix of jazzy, groovy and uplifting house music - making them one of South Africa's favourite live electronic acts.
Zambian RnB hit maker Mampi will bring her energetic, rhythmic performance to the stage, adding some real African flavour to the line-up. Founder of Neverland and Zimbabwean local Jason Le Roux will curate and perform at the iconic African Carnival Train party, making sure every beat elevates the crowd. While Vic Falls locals, Flying Bantu will raise your spirits with their Afro-fusion of rock, reggae, jazz and funk.
You can read more about this amazing mosaic of musicians on the Vic Falls Carnival website.
Links to tickets, overlander deals, packages and more information can be found on the website and on the Vic Falls Carnival Facebook page.
---
2015 Event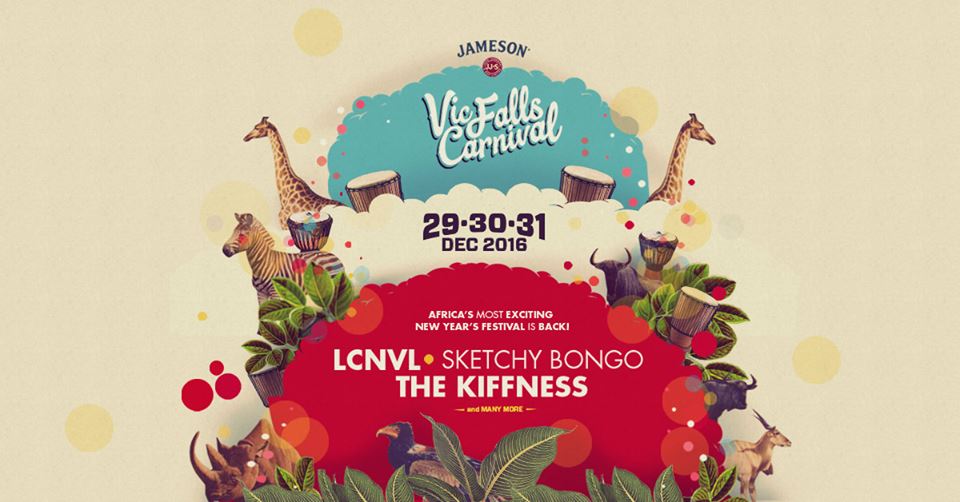 In December 2015, Victoria Falls (Zimbabwe) hosts thousands of party goers for the Victoria Falls Carnival. The festival is a colourful three day affair with activities and music galore on the 29th, 30th and 31st of December. Visitors from all over Africa and the world will come to Victoria Falls and party into the New Year. This year, however, things have changed a little, with the exclusion of the colour party, but a much bigger bush party!
Local and international artists this year will include:
Charma Gal (Botswana)
Mango Groove (South Africa)
GoodLuck(South Africa)
Monark (South Africa)
Makoomba (Zimbabwe)
Bhana (Zimbabwe)
Zyon Black (Zimbabwe)
Jason le Roux (Zimbabwe)
DJ Rax (Zimbabwe)
Ryan Koriya (Zimbabwe)
Judgement Yard (Zimbabwe)
Diloxclusive (Zimbabwe)
DJ Francis (Zimbabwe)
The Steam Train & Bush Party will be even bigger this year, with multiple trips taking a maximum of 1500 partiers into the bush. Still on 29th December, the party train will take guests on a ride of a lifetime through the wilderness to a secret bush party. The ticket for this day is US$60.
There is no colour party on the schedule for 2015, but several small parties at different venues (which are still to be announced). Carnival ticket holders get into any of them at no additional charge.
At the Victoria Falls Farm School, the big New Year's eve event will commence with the top acts giving you the best New Years event in Africa. Shuttle buses will be ferrying people to and from the event, an the ticket will be US$65.
Tickets are available online for the various days and packages available too. However, some packages have already sold out so hurry to get tickets before you lose out on this spectacular event. See the Vic Falls Carnival website for options and to make your purchase online. Tickets are available for sale in Harare, Bulawayo and Victoria Falls (Zimbabwe), Gaborone (Botswana), Johannesburg (South Africa) and Lusaka (Zambia).
For up-to-date information and special offers and prizes, log on and like the Vic Falls Carnival Facebook page.
Share with others!

Can't find what you are looking for? Use Google Search to search this website for any term you are looking for.


The Vic Falls Bush Telegraph
our Free Quarterly E-Newsletter

Each quarter there's loads of information about conservation and wildlife, a destination update, specials offers and discount packages, traveller tips and stories, book reviews, African folktales, environmental reports, bush recipes, best photo competitions and tons more....

"Your newsletter keeps me informed about new and old and is the best I've seen in a long while - informative, not commercial, just plain perfect!" I.Skliros

This Quarter we are also giving away a Free Screensaver to Every New Subscriber.
---
Return from Vic Falls Carnival to our Victoria Falls home page