David Livingstone
Born in a town called Blantyre, in Scotland....
David Livingstone was born on the 19th March 1813 in a mill town called Blantyre, in Scotland. He was from a protestant family and they were believed to have descended from the highland Livingstone clan. His father Neil was a traveling tea sales man, and was also a very religious man who gave out Christian pamphlets on his travels.
His father influenced David's life immensely and he became an avid reader of theology and missionary books, and although his father tried to force him not to read any science books David's deep interest in nature and science soon led him to investigate the relationship between religion and science.
Early life of David Livingstone
Livingstone went to a small village school in Blantyre with a few of the other mill children. He worked in the cotton mill from the age of ten to twenty-six, first as a piercer and later as a spinner. This part time work helped him support his impoverished family but also taught him persistence and endurance and a natural empathy towards all labourers.
Education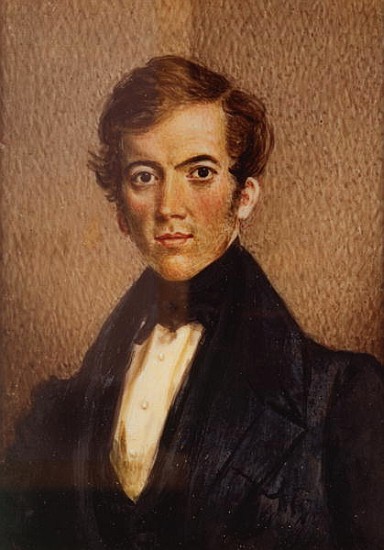 In 1836 he entered Anderson's College in Glasgow, where he studied science and technology. He also attended the University of Glasgow where he studied Greek and theology lectures. He soon applied to join the London Missionary Society and was accepted subject to undergoing missionary training. He meanwhile continued his medical studies in London whilst training to be a minister, but it turned out that Livingstone was a poor preacher and would not have been accepted had he not been given a second chance.
In 1840 Livingstone met missionary Robert Moffat who was on leave from a missionary outpost in South Africa. Excited by Moffat's vision of expanding his missionary work northwards and influenced by abolitionist T.F. Buxton's argument that the African slave trade might be abolished through introduction of trade and Christianity, he set his sights on going to Africa.
Adventures of David Livingstone
Livingstone set sail for Africa in 1840, and arrived in July 1841. When he arrived at Moffat's mission he was disappointed at the size of the village and the amount of converted Christians after Moffat's twenty years of work. He believed that the conversion would be higher if the missionaries were local and able to speak the language. His first mission outpost was at Mabotswa amongst the Kgatla in 1844, at this time he was attacked by a lion but was saved by Mebalwe a local teacher who was also badly injured during this encounter. Livingstone arm was partially disabled, this caused him pain for the rest of his life.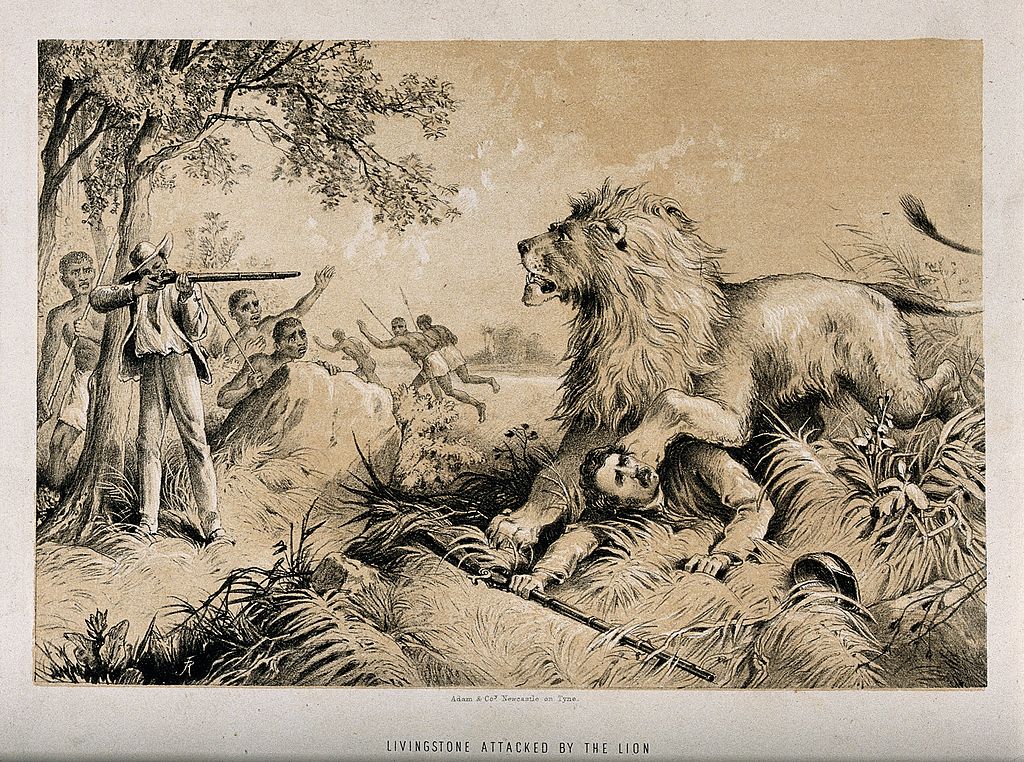 David Livingstone married Robert Moffat's daughter Mary on January 2, 1845. She was also born in Scotland but had lived in Africa since she was four. Mary travelled with Livingstone for a short time despite being pregnant and gave birth to their daughter Agnes in May 1847. At Kolobeng, Mary set up an infant school and David worked on a philological analysis of the Setwana language. He became frustrated with this rather settled missionary station and wanted to try some more unconventional methods.
As he planned for his new missionary ideas, he became aware of the difficulties that it would present to his family. So in 1849 he sent his family Mary, Agnes and his two sons Robert and Thomas back to Kuruman. Later as he traveled further inland his family had to return to England. They did however travel back to Africa for the Zambezi Expedition in November 1855, when David Livingstone set off down the Zambezi River to find for himself the....
"The Smoke That Thunders" – Mosi oa Tunya
He travelled down the Zambezi River on foot and spent the night on Kalai Island a few kilometres upstream of the Falls. The next morning he set off in a dug out canoe guided by the locals who knew the river well. As they approached the falls they could see the columns of spray appearing in the sky and could hear the roar of the waterfall. This indeed appeared exactly like smoke rising from the ground. They took him to an island that was in the middle of the river on the lip of the waterfall (now known as Livingstone Island) as he viewed this magnificent scene he recorded the moment as follows; -
"The whole scene was extremely beautiful; the banks and islands dotted over the river are adorned with sylvan vegetation of great variety of colour and form…no one can imagine the beauty of the view from any thing witnessed in England. It had never been seen before by European eyes; but scenes so lovely must have been gazed upon by angels in their flight."
David Livingstone gave the English name Victoria Falls in honour of his monarch, Queen Victoria.
Stanley and Livingstone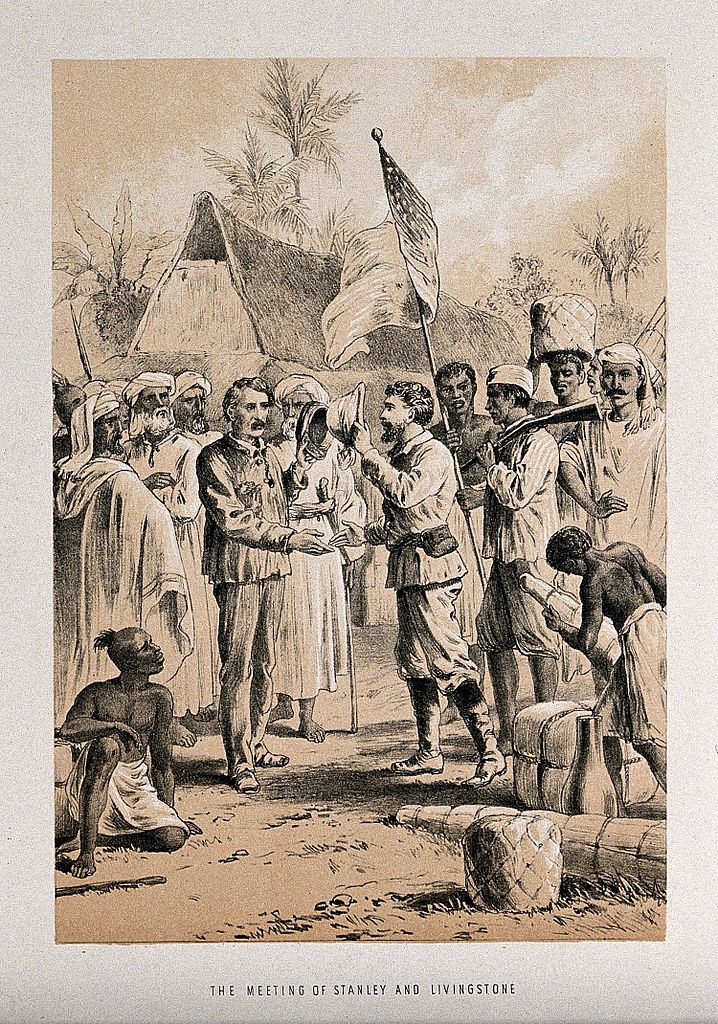 In 1866, David Livingstone set out on an expedition to find the source of the River Nile. He had no contact with the outside world for a period of four years or more, which raised concern for him, and hence Stanley was sent to find him. On the 10th November 1871, Stanley found Livingstone and as he approached the explorer in a village he spoke the immortal words "Dr Livingstone I presume"
Stanley's sole objective was to return to America to tell that he had found the great missionary. But after he met Livingstone he remained with him and lived with him for four months. When Stanley left Livingstone he left him with all his food, clothes and supplies, he was very sad to be leaving and wept.
If you read Livingstone journals, you will find his only mission and was to open up Africa to the gospel in order to stop slavery. He believed that by opening up this continent to commerce, the terrible dealing in human flesh would be stopped. When Stanley returned to America he testified that he had never heard a negative word proceed from that man of God.
The hard life in Africa took its toll on David Livingstone and he eventually died in Zambia in May 1st 1873 from Malaria. He was aged sixty. His body and journal were transported thousands of miles by his loyal attendants to the coast so that he could be returned to England where he was buried in Westminster Abbey. His heart however was buried under a Mvula tree in Africa near the spot where he died
Today many names of towns in Africa have been changed to indigenous names of the local heroes, the exception to this rule is those names directly connected with David Livingstone. These include Livingstone (Town), Blantyre (Malawi), and of course the famous Victoria Falls with its name unchanged because of the love that the local people had for this man who named it.

If you are going to Victoria Falls (Zimbabwe), sign up for the David Livingstone Talk - it's a captivating presentation on the most famous explorer of the 19th century.
Alternatively, you can Download a Video Audio of the live recording by the legendary Christopher Worden. Simply click on the BUY NOW button below. It costs only $9.99
THE VIC FALLS BUSH TELEGRAPH
our Bi-Monthly E-Newsletter

Each issue has a destination update, loads of information about conservation and wildlife, specials offers, traveller tips, community projects, website highlights and tons more...

Find out more about our Bush Telegraph

"Your newsletter keeps me informed about new and old and is the best I've seen in a long while - informative, not commercial, just plain perfect!" - I.Skliros

Don't worry. Your e-mail address is totally secure. I promise to use it only to send you The Vic Falls Bush Telegraph.
Return from this David Livingstone page to our Home Page