Art From Zimbabwe
Art from Zimbabwe dates back thousands of years to the San people who used the rock faces and caves across the country as a canvas for their unique and extraordinary art known as Bushmen paintings. Also in ancient times were soapstone carvings into sculpture, particularly those found at Great Zimbabwe dating over 5 centuries ago.
Later on in history, the influence of external cultures and religions meant that much of the traditional art forms disappeared and transformed the art of Zimbabwe. Paintings of nature and landscapes across the country mainly by British explorers during the 19th century, and drawings by scientists took place during early British exploration of this part of the continent. Works such as those by Thomas Baines and also Dr Livingstone gave those back in Europe insight into life in Africa.
Pre-independent Zimbabwe saw a few artists surfacing, the most noted being Kingsley Sambo, whose work resides in the National Gallery of Zimbabwe, and two in the Museum of Modern Art in New York City. Creativity blossomed, and particularly in sculpture, with "Shona stone sculpture" significantly dazzling in the 1950's. The National Art Gallery was established in 1957, not just for Southern Rhodesia (now Zimbabwe), but to showcase artistic talent in the Federation which incorporated Northern Rhodesia (now Zambia) and Nyasaland (now Malawi). Subsequently, branches were launched in Bulawayo in 1970 and Mutare in 1999. Other privately owned galleries throughout the country were established over the years, a few of them being here in Victoria Falls.
Today the nation of Zimbabwe has produced so many outstanding world renowned artists, it would be impossible to list them all. But they include stone sculptors, wood carvers, landscape and wildlife painters, photographers, singers and dancers.
We are excited to start showcasing as much of this Zimbabwe art as we possibly can, not only so that the artists can benefit but so the rest of the world can see some of this remarkable talent.
Zimbabwe Painters and Photographers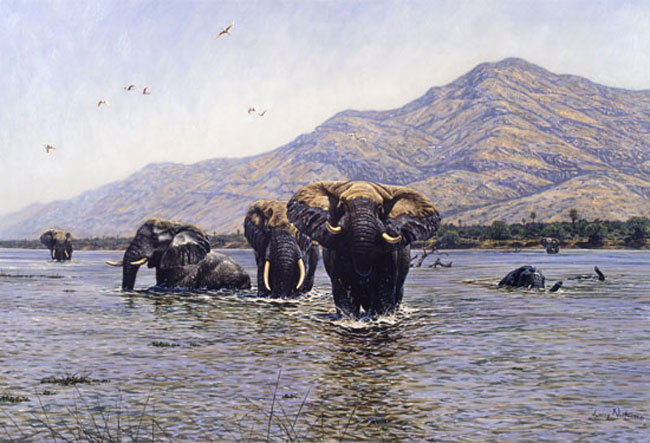 Art from Zimbabwe painters has been exhibited throughout the world, and in the categories of wildlife, landscape, abstract, genre and portrait. Photographers depict everyday life, landscapes and wildlife, style and fashion, concepts of heritage and history unique to Zimbabwe, and so much more. See our page on Zimbabwe Artists.
Stone Sculptors and Wood Carvers
Musical Artists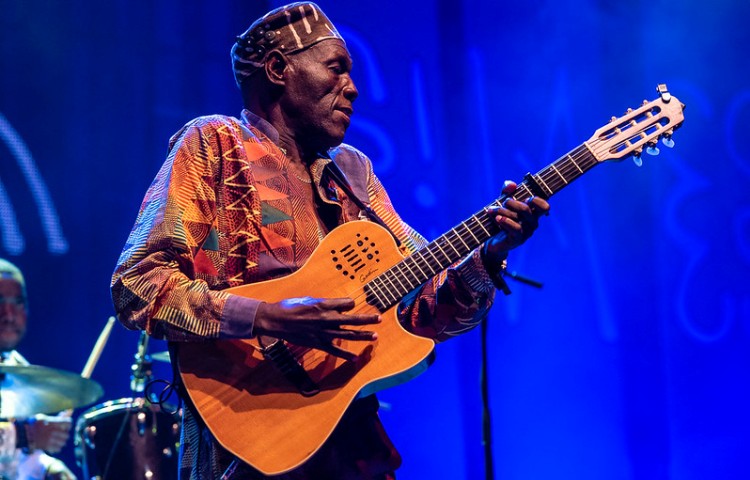 Musicians from Zimbabwe have toured the world sharing their talent on four continents. Zimbabwean music falls into traditional and contemporary music, with some artists beautifully blending both. Some of the most famous musical artists from Zimbabwe include the late Oliver 'Tuku' Mtukudzi, Stella Chiweshe, Thomas Mapfumo, Hope Masike, Jah Prayzah, and Winky D to name a few. See our page on Zimbabwe Music for an insight into music in from Zimbabwe.
THE VIC FALLS BUSH TELEGRAPH
our Bi-Monthly E-Newsletter

Each issue has a destination update, loads of information about conservation and wildlife, specials offers, traveller tips, community projects, website highlights and tons more...

Find out more about our Bush Telegraph

"Your newsletter keeps me informed about new and old and is the best I've seen in a long while - informative, not commercial, just plain perfect!" - I.Skliros

Don't worry. Your e-mail address is totally secure. I promise to use it only to send you The Vic Falls Bush Telegraph.
Return from Art from Zimbabwe to our home page
See this article on Wholesale Wildlife Art