Facts On Zimbabwe
Interesting Facts on Zimbabwe...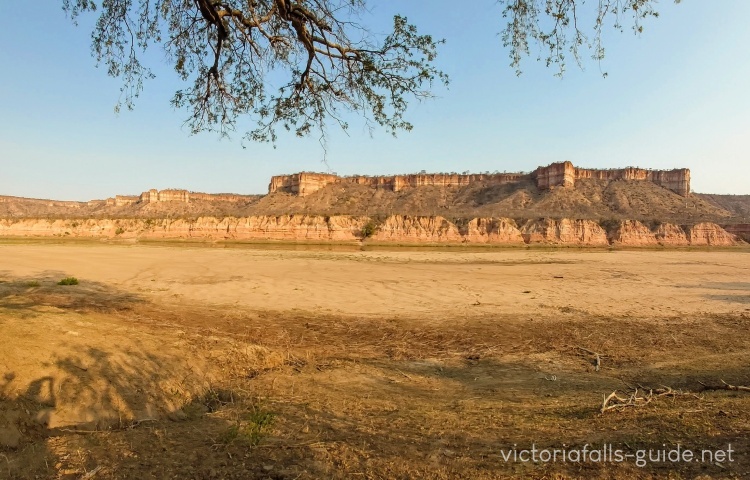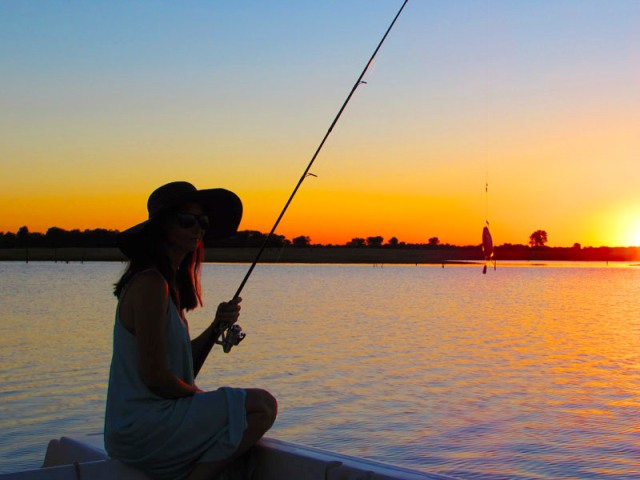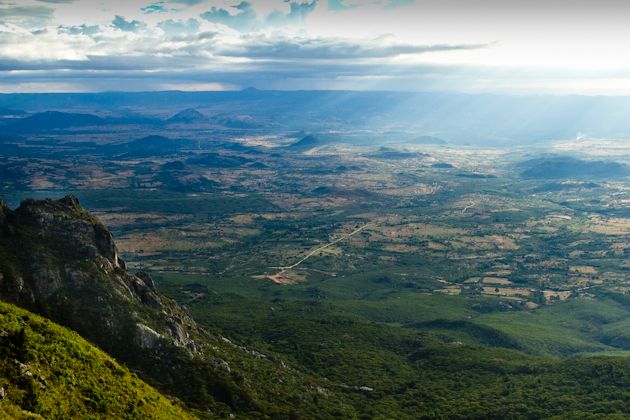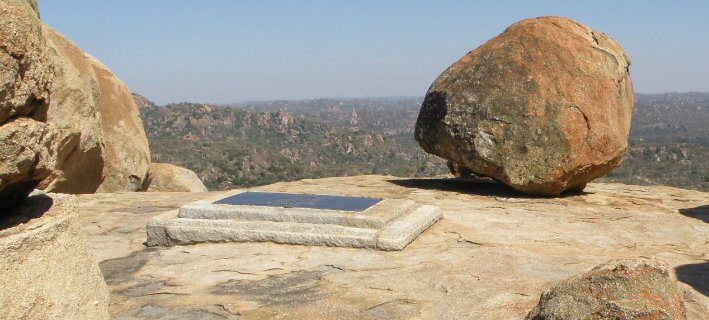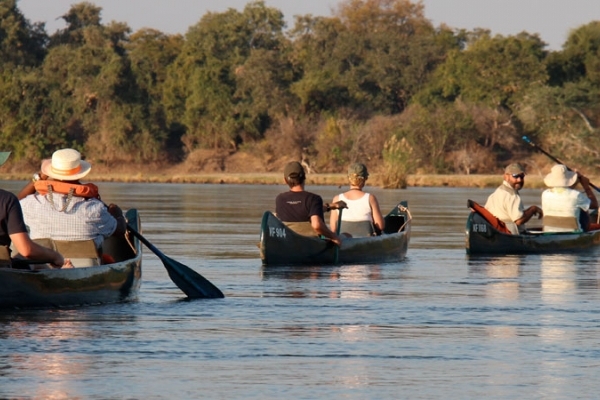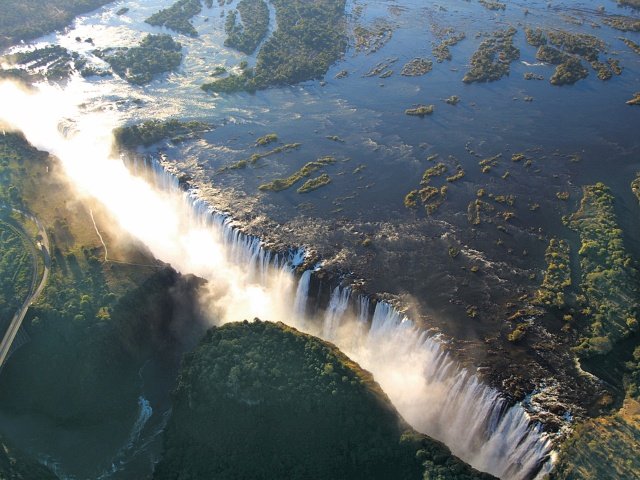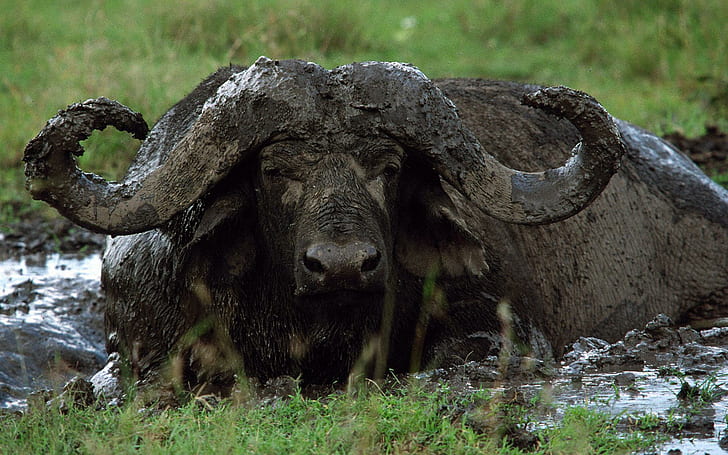 Zimbabwe is set in south-central Africa, between two of the well known African rivers the Limpopo and the mighty Zambezi.
Zimbabwe's western most corner thrusts into the Caprivi Strip where it meets the borders of Namibia, Angola, Botswana and Zambia.
Bounded by Zambia in the north and north-west, Mozambique in the east, South Africa in the south, and Botswana in the south-west.
Please scroll down this page and click on the links which will take you through to various pages filled with more facts on Zimbabwe.
Facts on Zimbabwe
Location: Southern Africa, between South Africa and Zambia
Geographic Coordinates: 19.0154° S, 29.1549° E
Map References: Africa
Area
Total: 390,580 sq km
Land: 386,670 sq km
Water: 3,910 sq km
Area - comparative: slightly larger than the U.S. state of Montana
Land boundaries
Total: 3,066 km
Border countries: Botswana 813 km, Mozambique 1,231 km, South Africa 225 km, Zambia 797 km
Climate: tropical; moderated by altitude; rainy season (November to March)
Terrain: mostly high plateau with higher central plateau (high veld); mountains in east
Elevation Extremes
Lowest point: junction of the Runde and Save rivers 162 m
Highest point: Inyangani 2,592 m
Natural Resources: coal, chromium ore, asbestos, gold, nickel, copper, iron ore, vanadium, lithium, tin, platinum group metals
Geography - note: landlocked
Source: Mapquest
More Detailed Facts on Zimbabwe...
Where Is Zimbabwe?
Zimbabwe lies between the Limpopo and Zambezi rivers in south central Africa. It is bounded by Zambia (797km) in the north and northwest, by South Africa (225km) in the south by Mozambique(1 231km) in the east and north-east, and by Botswana (813km)in the south-west. It has no coastline and is totally landlocked...Read more.
Zimbabwe in southern Africa
Zimbabwe Independence Day
Zimbabwe Independence Day 18th April 1980
The Lancaster House Agreement, signed on 21st December 1979 by the leaders of the Patriotic Front ( Mugabe and Nkomo) and Muzorewa and British governments, called for a ceasefire, the drafting of a new constitution, and free universal elections within six months. At the stroke of midnight on 18th April 1980, virtually two decades after the country's Africans took up arms in the second chimurenga, just over a century after Cecil Rhodes landed in South Africa, and only eighty three years after the lands of the Ndebele and Shona were named Rhodesia by British Royal decree, Zimbabwe was born and Rhode's statue was removed from the streets of the capital he named Salisbury, now Harare...Read more.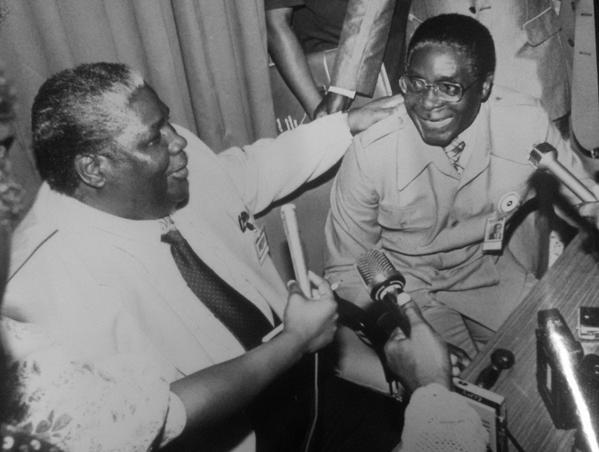 Joshua Nkomo (left) and Robert Mugabe (right), two of the leading figures in the bitter struggle for the liberation of Zimbabwe from colonial white rule.
Zimbabwe Culture
Zimbabwe Culture is rich and diverse. The History of Zimbabwe dates back to the Khoisan people more than 5000 years ago. However these people were absorbed or displaced by the Xhosa and Zulu people. In the early 19th century an off shoot of the Zulus lead by Mzilikazi formed the Matabele Nation in the south and west of Zimbabwe. The History of Zimbabwe is intriguing even to this very day. Across Zimbabwe are rock paintings, or "Bushman" paintings, that date back more than 5,000 years. Stone Age hunters, related to the Khoisan people, created the paintings. The Khoisan, or Khoe-San is the name for two major ethnic groups of Southern Africa...Read more.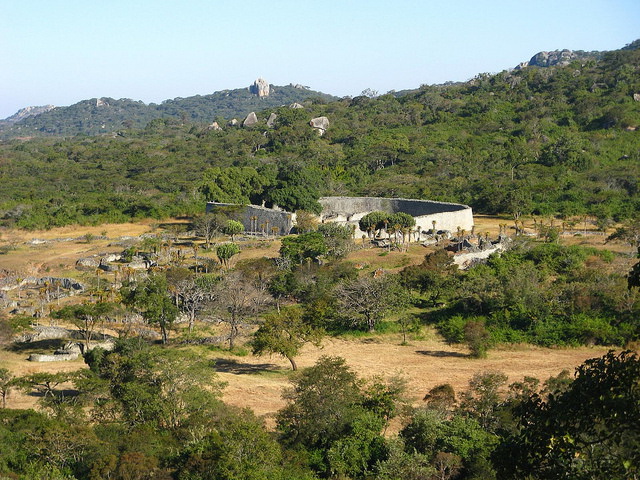 Great Zimbabwe ruins
Zimbabwe Traditions
One of the earliest known Zimbabwe Traditions is the use of Totems, or Mitupo, by the Mashona to identify the different clans that made up the ancient civilizations of the dynasties. The symbols are usually associated with animal names and provide the social identity of the clan. They are also meant to guard against incestuous behaviour and to praise someone in recited poetry...Read more on Zimbabwe traditions.
Religion in Zimbabwe
Traditional Zimbabwe Religion has a monotheistic faith rooted in the belief in one supreme creator. Like many African communities, traditional Zimbabwe Religion has a firm monotheistic faith rooted in the belief in one supreme creator. Today this has been melded with the Christian message into the syncretic faith – part Christian, part tradition – that is followed by at least fifty per cent of the people...Read more.
Zimbabwe Folklore - The Legend of Nyaminyami
African mythology of the local Tonga tribe of the Zambezi Valley states that Nyaminyami the River God who lives in Lake Kariba is believed to be a serpent-like creature. He is said to be about three metres wide, but nobody dares to guess at his length...Read more.
Statue of Nyaminyami at the Kariba Dam wall
Zimbabwe Art
These carvings, in a variety of different stones, are made by the Shona people of Zimbabwe for whom stone carving is not a traditional craft. Started experimentally about 35 years ago it is now widely recognized as one of the most significant art movements to have evolved in recent times... Read more
Zimbabwe Animals
Zimbabwe with its diverse landscape is home to some of Africa's largest game reserves but reports say several species such as impala, warthog, kudu and wildebeest are at risk from rampant poaching by people struggling with hunger and rising poverty and from cross-border trophy hunters...Read more on the wildlife of Zimbabwe.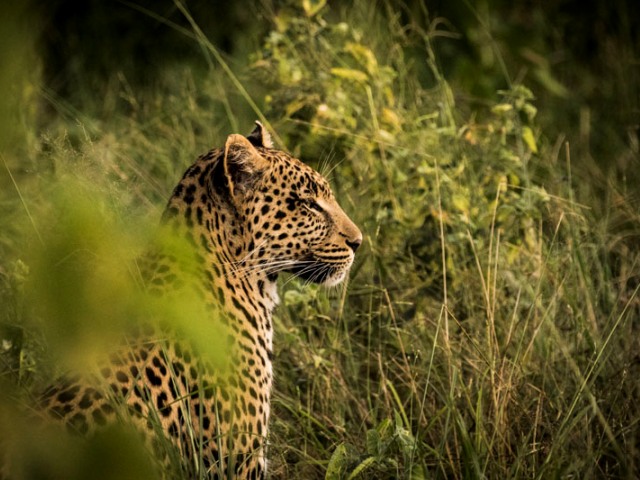 African leopard - Panthera Pardus
Map of Zimbabwe
The Map of Zimbabwe shows the surrounding countries with international borders, provinces boundaries, the national capital Harare, provinces capitals, major cities, main roads, railroads and airports.
Zimbabwe Music
There are two distinct Zimbabwean music scenes, one is the more traditional African style and the other is the very popular modern music scene with some European influence, which boasts some amazingly talented performers...Read more on the music of Zimbabwe
Zimbabwe National Anthem
The Zimbabwe National Anthem in Shona, Ndebele and English...Read more
Flag of Zimbabwe
The Zimbabwe flag has evolved over the centuries, but has not changed since independence in 1980. It consists of seven horizontal bands in the national colours - Black, Yellow, Red and Green. Find out what these colours represent... Read More.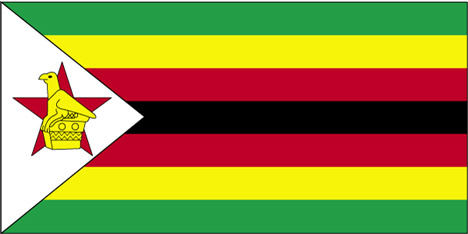 Colourful flag of Zimbabwe
Zimbabwe has a magic.......
Zimbabwe has a magic that has puzzled people for centuries, many of them famous, like David Livingstone the explorer, they felt compelled to come back again and again, each time the love becoming deeper than before.
As sunny as their magical land, studded with granite hills, green and fertile plains, high moorlands and craggy, forest-topped mountains, rolling savannah and flowing rivers.
The people from Zimbabwe seem to be from a bygone era - an era that one sometimes yearns for. A simpler life, yet a bigger life and a life not engrossed with modern day complications.
Legendary land of Ophir.......
Rich in fable, too, Zimbabwe is the legendary land of Ophir, the ancient country that enriched the kingdoms of Hiram, Solomon, and Sheba with gold and ivory thousands of years ago.
Certainly in the first millennium AD, long before Livingstone's discovery, the lower Zambezi was a highway for Arab trade and later for the Portuguese. Like him, these early traders discovered a land blessed with one of the most idyllic climates in the world.
THE VIC FALLS BUSH TELEGRAPH
our Bi-Monthly E-Newsletter

Each issue has a destination update, loads of information about conservation and wildlife, specials offers, traveller tips, community projects, website highlights and tons more...

Find out more about our Bush Telegraph

"Your newsletter keeps me informed about new and old and is the best I've seen in a long while - informative, not commercial, just plain perfect!" - I.Skliros

Don't worry. Your e-mail address is totally secure. I promise to use it only to send you The Vic Falls Bush Telegraph.
Return from Facts on Zimbabwe to our Home Page