Victoria Falls Travel Guide
Everything there is to know about Victoria Falls and the surrounding region, by a couple who live there.

Are you planning a trip to Victoria Falls, or possibly just doing some research? Fortunately, you have found the right website to help you.
From our first-hand knowledge of the area, we have created this website. It is packed full of information and should enable you, to find out about anything you want to know.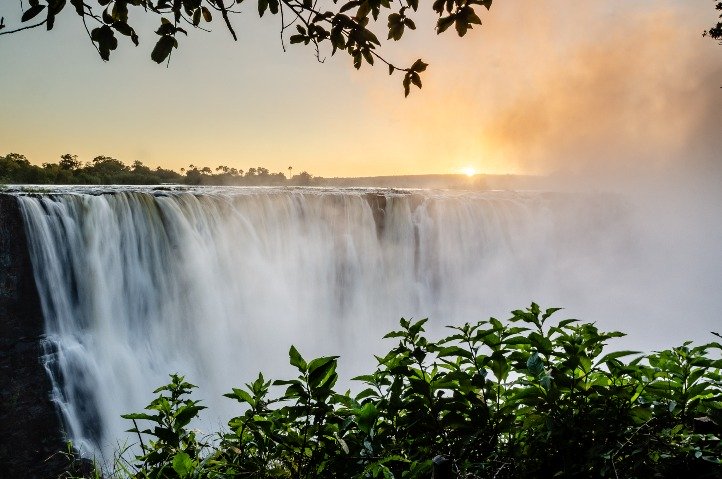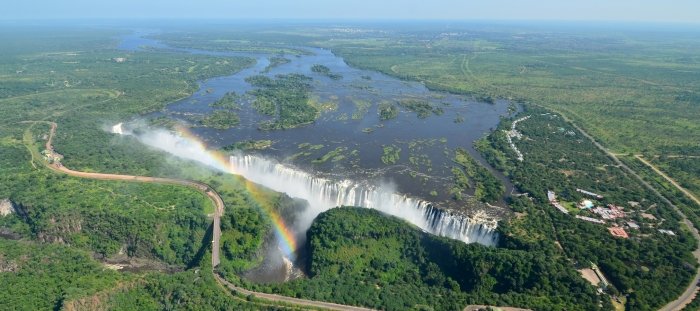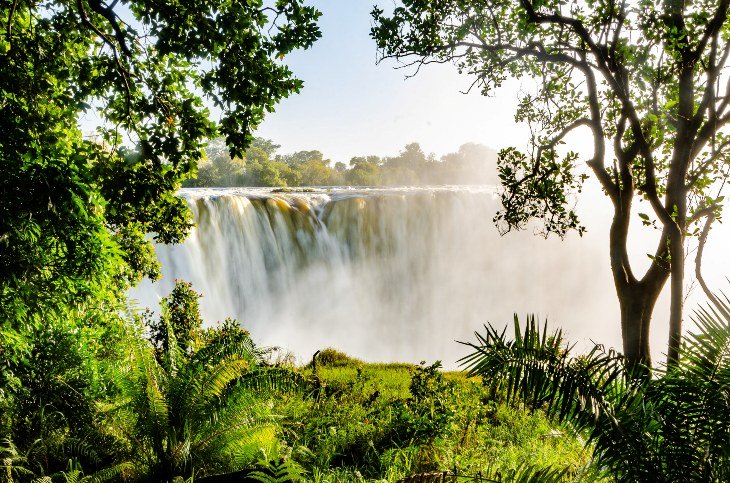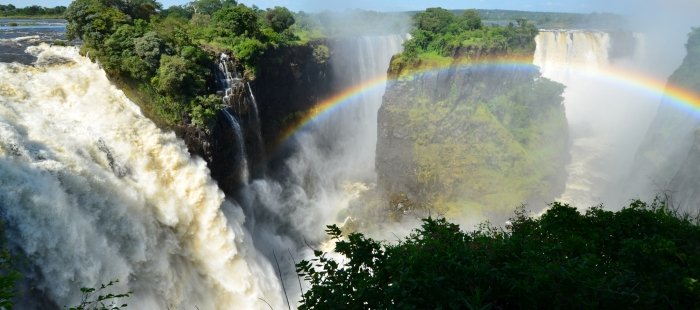 Words cannot describe the awesome beauty and power of the Victoria Falls.
David Livingstone in 1855 probably came the closest with
"Scenes so wonderful must have been gazed upon by Angels in their flight"

Looking for some local knowledge?
When travelling, we always like to find someone local to advise us, we want the "inside int" on where to stay and what to do and how. If you're the same as us, then we are those locals for you.

We are a Zimbabwean couple, living in the small town of Victoria Falls and we are lucky enough to get to experience Victoria Falls and all that it has to offer...every day!
We continue to add new content to this website daily, personally writing material and updating existing information. Our aim is that everything you could ever want to know about this natural wonder of the world is covered clearly, simply and accurately.
We love to share our local knowledge and experience with people, so that when they visit us, they have the absolute time of their lives.
Can I book my Holiday on this website?
Absolutely…that's what we are here for. We have arranged hundreds if not thousands of holidays, from a single airport transfer through to detailed 21-day itineraries. You can read some of our customer feedback here or below.
We choose to remain a small company focused on personalised service…and we do not charge you a booking fee either! Our service and advice is completely FREE.
However, we do make a living from commission paid to us by the hotels. So we DO appreciate it, when you book through us and not one of those large online booking engines, after we have supplied you with all the information that they can't and don't. We can normally match the Best Price available anyway!
There are numerous advantages to booking through a single local source, which you can read about on our why book with us page.
What information is on this website?
There are over 1000 pages of information on our website. We've tried to keep the navigation simple but please also use the search bar (in the header graphic) to find what you're looking for.
We are also not just about Victoria Falls, you will find a great deal of information on Botswana, Zambia and the rest of Zimbabwe as well.
Here's a small insight into what's waiting for you…
• Bucket loads of important Travel Information, like do you need a visa and how much is it ?...how to get around?...what's the best time of year?...where to shop?... what's the currency?...how much does it cost to enter the falls?...is it safe?... plus loads more.

• Detailed listings of Where to stay and Things to do… there are so many, but we try to simplify it for you. We also show you the best accommodation Specials and Packages and our discounted activity packages.

• Without a doubt the most comprehensive list of restaurants in Victoria Falls.

• Useful articles on topics such as, Zimbabwe vs Zambia, the seven absolute need to knows before travelling, choosing your accommodation, low season vs high season, which national park to choose and countless others.

• There is a whole section dedicated to Safari itineraries. These itineraries cover all price ranges and are uniquely created by us from our personal experience in these wilderness areas.

• Our very own Map of Victoria Falls is probably the best that you will find on the web.

• Learn about the facts, history and formation, as well as why they are the largest waterfall in the world on our Victoria Falls facts page.

• We also have some stunning photographs to share with you and tips on where to take them.

• A 360 degree interactive panorama, which gives you a true feel of being right there.

• We also have a huge FAQ's section which has just about every question that has been asked on Victoria Falls.

• Learn about Wildlife conservation and Wildlife parks in the area.

• We also have live Google news feeds on Local and Zimbabwe news.
But that's actually just the tip of the iceberg.
We have included a wealth of information about Zimbabwe and its people. From its art and culture to its history, tradition and folklore plus much more... we hope that you will find these interesting.
Zimbabwe still has its challenges, which is painfully sad to see, but we hope to bring some clarity to the situation and fend off some of the bad publicity and expose this as a safe destination of outstanding natural beauty and wonder, worthy of every traveller.
Africa is a thrilling and exciting continent, filled with unsurpassed beauty and mystery, history, customs and culture, but there is a lot to know and learn so please use our site extensively... we're convinced that it will be an invaluable guide for you on your trip!!
Thanks for reading this far.
Wishing you the Best Holiday ever!
Tony and Boo
Map of Victoria Falls.
Click here to view our detailed map of the Victoria Falls area!
THE VIC FALLS BUSH TELEGRAPH
our Bi-Monthly E-Newsletter

Each issue has a destination update, loads of information about conservation and wildlife, specials offers, traveller tips, community projects, website highlights and tons more...

Find out more about our Bush Telegraph

"Your newsletter keeps me informed about new and old and is the best I've seen in a long while - informative, not commercial, just plain perfect!" - I.Skliros

Don't worry. Your e-mail address is totally secure. I promise to use it only to send you The Vic Falls Bush Telegraph.