Lake Kariba Weather
Lake Kariba is generally hot throughout the year but has three distinct seasons, find out below what effect these seasons will have on your stay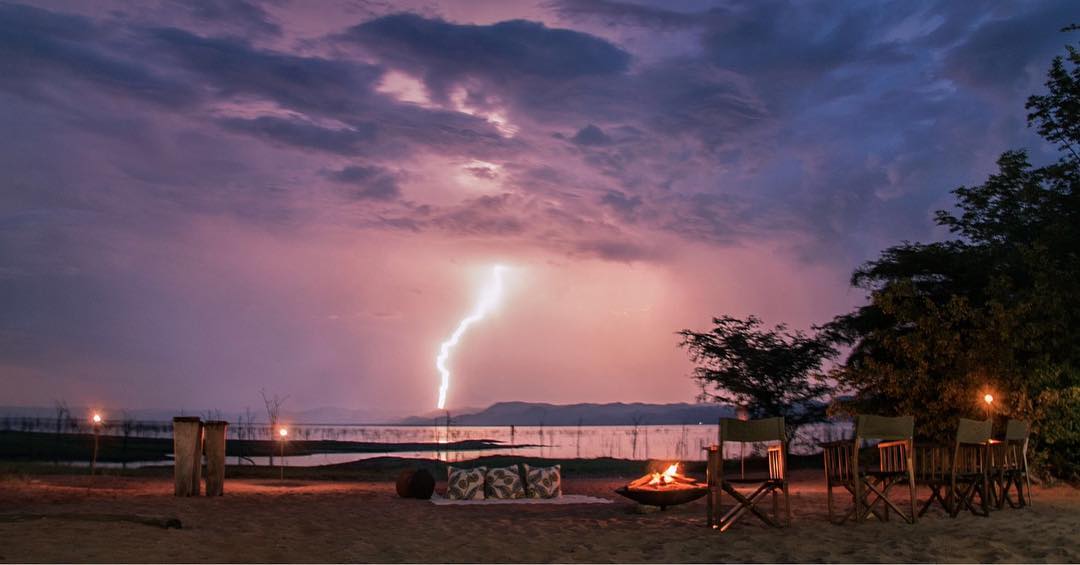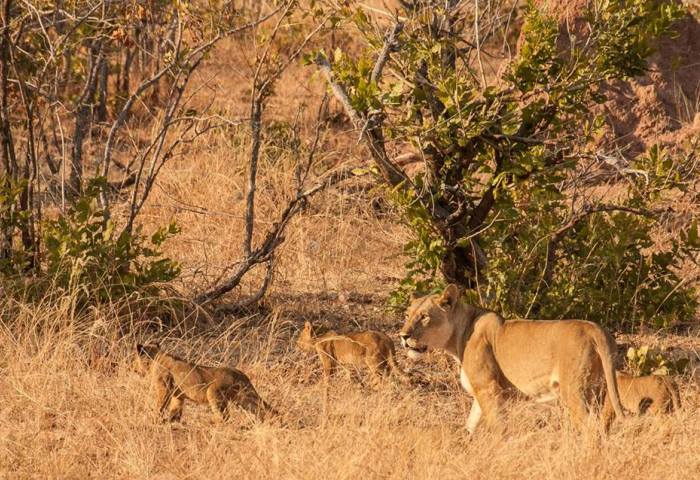 What is the Best Time of Year to Visit?
Not sure that there is a definitive "best time" as each season brings its own characteristics and magic. Everyone's expectations and requirements are different, so I would rather give some information and let you make your choice.
Kariba is generally hot throughout the year but has three distinct seasons.
• The hot dry season between August and October.
• The hot wet season between November and April.
• The cooler dry season between May and July.
Kariba's Hot Dry Season
Kariba gets extremely hot during the months September, October and November with temperatures often in excess of 40 degrees centigrade. August and September are windy months and the water tends to be choppy during these months.
Game viewing is pretty good all year round; but is best through the drier months August to November when the bush is dry, with greater visibility. Water and grazing is scarce inland, so wildlife gathers at the lakes edge where the grass is lush and water is plentiful.
Fishing is considered best during this season with the annual Tiger fishing tournament being held in October.
Bird-watching is phenomenal all year round but Summer migrants arrive normally around September time, adding great variety.
This is also the high season, so accommodation prices in some lodges are higher and availability is more difficult to find.
Kariba's Hot Wet Season
The wet season, which starts in earnest around November and ends in April, is characterised by heat and humidity, as well as afternoon thundershowers. In between the showers, there is usually beautiful, hot and bright sunshine. However, if you are there when the inter-tropical convergence zone arrives you will have a miserable time, as you can get 3 weeks of continuous rain with ease.
This is a spectacular time, watching the huge Cumulonimbus clouds and thunder storms brewing over the vast lake. This can be as early as October, when the tremendous heat and enormous lake surface combine to create these phenomenal cloud formations.
The bush gets green and thick fast from the very welcomed rain and the flora and fauna relish in it. The plains game drop their young now, when food is abundant, which is a sight in itself. Birdlife and waterfowl particularly, are prolific and this is possibly the best season for birding. Along with the rains come plenty of insects and wildflowers too.
The local rains have little impact on lake level, but the lake does start to rise now and will gain momentum as the Zambezi headwaters, from its upper catchment basin in northern Zambia arrive from March onwards. Local rains cause localised flooding in the tributaries that flow into Lake Kariba making the water brown and muddy, which has a negative effect on fishing in some instances.
Over Easter and Xmas and New Year houseboats are very popular and generally fully booked, so make sure you try to book at least six months in advance.
Kariba's Cool Dry Season
From late April through till early August is the cool and dry season. We call it winter, but daytime temperatures are generally warm in the early to mid 20°C's, with cool night time temperatures that rarely go below 13°C.
The weather is beautiful, warm days and cool nights. Beautiful blue skies and the chances of rain are very slight. If you want to experience Kariba but can't handle the extreme heat, then this is the time for you.
Although it's not peak time for game viewing, bird-watching or fishing, it's still pretty good for all 3 activities and I feel you won't be disappointed.
Lake Kariba Weather Forecast

KARIBA WEATHER
Combining Kariba/Matusadona with Mana Pools and Victoria Falls gives a fantastic experience of the different section of the Zambezi River, from the upper Zambezi (and perhaps Chobe), to the middle Zambezi and the lake, and the final section which is the Lower Zambezi in Mana Pools. Have a look at some Zimbabwe safari ideas taking you around different destinations in Zimbabwe.
Have A Great Story About Kariba?
Share your story with us and other guests
THE VIC FALLS BUSH TELEGRAPH
our Bi-Monthly E-Newsletter

Each issue has a destination update, loads of information about conservation and wildlife, specials offers, traveller tips, community projects, website highlights and tons more...

Find out more about our Bush Telegraph

"Your newsletter keeps me informed about new and old and is the best I've seen in a long while - informative, not commercial, just plain perfect!" - I.Skliros

Don't worry. Your e-mail address is totally secure. I promise to use it only to send you The Vic Falls Bush Telegraph.