Zimbabwe Botswana Safari IP5E
A short stay luxury safari staying right in the Chobe National Park, and then at an award-winning safari lodge in Victoria Falls
3 Nights Chobe National Park, Botswana
2 Nights Victoria Falls, Zimbabwe
6 Days / 5 Nights
Reference: IP-5E
Starts Kasane Airport / Ends Victoria Falls Airport

Total Price 5 Nights (2023): US$ 3099 (low season) | US$ 4460 (high season)
Total Price 5 Nights (2024): US$ 3564 (low season) | US$ 5287 (high season)
per person sharing

Safari Overview
Top of the range safari combining both Victoria Falls and the Chobe National Park. Revel in this safari experience at Chobe, probably the most prolific wildlife park in Southern Africa, famous for its vast herds of elephant, lion and leopard sightings. Chobe Game lodge is the only permanent accommodation inside the park which gives guests staying there the opportunity of game viewing early and staying out late which is often the best times of day to see the game.
Accommodation in Victoria Falls is at the award-winning Elephant Camp, which is a luxurious, tented camp situated only 10kms from Victoria Falls on its own private wildlife estate – it's beautiful! Day trips into Victoria Falls allows you to see and experience this magnificent waterfall and all the activities that are available from sunset cruises to bungee jumping and everything in between (activities not included in package price).
Inspired Journey Overview
Accommodation
Nights 1 & 2 - Safari Room at Chobe Game Lodge
Nights 3, 4 & 5 - Luxury safari suite at Elephant Camp
Transfers Included
Day 1 - Road Transfer: Kasane Airport to Chobe Game Lodge through the National Park - (30 minutes to 1 hr depending on game viewing)
Day 3 - Road Transfer: Chobe Game Lodge to Kasane through National park (30 minutes to 1 hr depending on game viewing)
Day 3 - Road Transfer: Gold VIP private transfer Kasane to Elephant camp (1hr + border crossing)
Day 6 - Road Transfer: Elephant Camp to Victoria Falls Airport - (30 minutes)
Highlights
Phenomenal game viewing in Chobe National Park - good chance in spotting 4 of the Big 5
Game drives and river cruises on the Chobe River
River facing luxury accommodation at Chobe Game lodge within Chobe National Park
VIP gold class private transfer from Kasane to Elephant Camp – good chance of seeing game along the way
Accommodation at the award-wining and luxurious Elephant Camp - Idyllic setting with serene views of the rising Victoria Falls spray.
Elephant Camp in house activities which include an elephant interaction
View the spectacular and mighty Victoria Falls
Partake in the multitude of activities available at Victoria Falls from sedate sunset cruises to adrenaline crazy bungee jumping and everything in between (activities not included)
---

Notes: Day 1 & 2
DAY 1
On arrival at Kasane airport you will met by a representative from Chobe Game Lodge and transferred through the Chobe National Park to the Lodge. This is not a great distance but depending on the game seen along the way it can take over an hour. Chobe Game Lodge is an impressive hotel, so take time to look around, have some lunch and maybe rest. Your late afternoon and evening will be spent on a river cruise on the Chobe River. Game viewing reaches its peak as the heat of the afternoon pushes the elephants and other wildlife to the river. A Chobe safari river cruise allows the observer to get close to the animals without disturbing them and is ideal for photography. What a way to experience your first afternoon on Safari! Return to the lodge for dinner out on the lodge's boma, or in the dining room.
DAY 2
Wake up to fresh muffins and coffee/ tea before going on an early morning game drive through Chobe National Park. The drive takes you along the river looking out for fresh tracks – there is always evidence of predator activity in the early mornings and the guides are able to interpret the bush signs and track the animals that left them. The thrill of finding spoor and tracking game must be experienced to be appreciated and being the first observers at a special sighting is very exciting. Because Chobe Game lodge is inside the park, its vehicles are ahead of all the day visitors from Kasane town. This means you have the early hours almost to yourselves but as the morning progresses it does get busier.
On return from the game drive and after a hearty breakfast, from various viewpoints you can watch the animals begin to come down to the river, or spot wildlife across the floodplains on a mid-morning safari boat cruise. After lunch and a rest there is a choice of afternoon game drives or sunset safari cruises.
Your evening ends with a buffet dinner at the lodge's boma overlooking the Chobe River, or in the dining room.
Chobe National Park
The Chobe River forms the northern boundary of the Chobe National Park, renowned for its reliable and diverse game viewing. Safaris are conducted both by boat and on land. This section of the park is best known for its elephant and hippo populations but the water attracts all manner of game, including large herds of buffalo and the lions that prey on them.
The Chobe National Park with its abundance of game and hundreds of elephants can tend to get very busy, especially in the peak season and one may find that you have to be content with sharing the sightings with a large number of vehicles and/or cruises. If you are after an intimate safari on a private concession then this is not the place to be, if you are after a profusion of wildlife then it certainly is.
Overnight: Chobe Game Lodge
Chobe Game Lodge is an impressive and substantial Hotel, with an array of luxury facilities located inside the Chobe National Park. It is the only permanent accommodation inside the park and guests staying here have an advantage over guests staying outside the park as they are able to start game viewing earlier and stay out later, which are often the best game viewing times.
Counter-balancing the wilderness are restful, air conditioned, en-suite lodgings. Graceful high arches, quarry tiled floors and barrel vaulted ceilings which create an atmosphere of cool tranquillity.
Other facilities include a large swimming pool with terrace, a riverside boma area, a fully equipped conference room, a business centre for those guests needing to keep in touch, a stylish bar with an outside terrace overlooking the Chobe River and a cigar bar with a full sized billiard table. Meals are catered for at the terrace restaurant overlooking the Chobe River. All 46 rooms are tastefully furnished, each room with hand crafted Rhodesian-style teak furniture and walls decorated with original African carvings and paintings.
Chobe Game Lodge have a couple of unique initiatives; firstly, their game guides are all female and secondly in an effort to be as eco-friendly as possible they have electric safari vehicles and cruise boats. Due to the sheer size and nature of this hotel the experience here is going to be quite different to one of the smaller more intimate safari lodges.
Activities at Chobe Game Lodge
Boat Cruises
Unlike any other water-based activity in Botswana, the game viewing while cruising the Chobe River is epic. Elephants line the water's edge, hippos congregate in lagoons, hundreds of antelope and giraffe make their way to the water and sightings of predators along the river are common.
A Chobe safari cruise is perfect for photography. The boat is a stable platform – a mobile hide that allows the observer to get close to the animals without disturbing them, which has enabled wildlife photographers from around the world to capture thousands of breath-taking images.
Bird Viewing
Birding is spectacular with Schalows turaco, barred owlet and white-browed coucal resident in the gardens as well as rosythroated longclaw, western-banded snake-eagle and hooded vulture among a few of the 450 species of the Chobe region.
Game Drives
Chobe's wildlife roams in abundance and diversity and is home to the largest concentration of elephant in Africa. During the dry season these large herds, as well as vast herds of buffalo, congregate along the fertile flood plains of the Chobe River where the animals come to drink, bathe and play. Lion, leopard, African wild dog, puku, red lechwe, sable, giraffe and roan antelope are often seen.
---

Notes: Day 3, 4, 5 & 6
DAY 3
One last early morning game drive before returning to Chobe Game Lodge for breakfast. After checking out you will be transferred by safari vehicle through the Chobe national park to Kasane town where a private VIP gold class, air-conditioned minibus will meet you and take you through to Victoria Falls in Zimbabwe. In all it takes no more than 2 hours but a lot depends on the border post and the game you see along the way. Please make sure that you have the necessary documents for the border crossing (click here for information about Zimbabwe Visas). On arrival at Elephant Camp take some time to settle in, relax and enjoy your suite and the magnificent surroundings. After lunch, take a guided tour of the Victoria Falls or possibly a helicopter flight. Although most activities are not included in the package price, please let us help you to arrange an itinerary of activities suitable for you. Have a look at these Victoria Falls activities as well as discounted packages to see what is on offer. You will then be picked up and returned to Elephant Camp. Enjoy sundowners at the main tent, or out in the bush at the Batoka Gorges. Dinner will be served in the dining room where you will get to mix with the other guests at camp.
DAY 4 & 5
You have 2 full days to soak up the wonderful atmosphere of Victoria Falls, it is the adventure capital of Africa and there are activities on offer to cater for everyone's needs. Enjoy activities offered at Elephant Camp, partake in the many activities around town, or wander around the streets to do a bit of curio shopping. Please have a look at the available Victoria Falls Activities and contact us to arrange a suitable itinerary just for you.
The Elephant camp also has some of its own unique activities exclusive to guests who are staying there. These include, birding and walking safaris around the camps concession with one of the guides, followed by an elephant interaction with the Wild Horizons elephant. A visit to the onsite Victoria Falls Wildlife Trust and learn how research and activities are contributing to wildlife conservation in the area. A rural village tour where you will see local villagers going about their daily tasks and you can interact with them, this cultural activity shows you rural Zimbabwean life first-hand. A sunset cruise on the Zambezi River, a canopy tour at the gorge highwire site are also offered at Elephant Camp. Or simply relax by the pool and socialise with the other guests while watching the elephants coming to wallow at the waterhole.
DAY 6
Sadly, this is the final day. You will be transferred after breakfast to Victoria Falls Airport for your onward flight.
Victoria Falls
One of the original natural wonders of the world, the Victoria Falls is a World Heritage Site and an extremely popular tourism attraction. Known locally as 'The Smoke that Thunders', this spectacle is accessible from both Zambia and Zimbabwe and it is an ideal place to combine a game viewing and water sports. There is excellent fishing, a terrifying bungee jump and arguably the best commercial white water rafting in the world.
Overnight: Elephant Camp
Situated on a private concession within and bounded by the Masuwe River and the Zambezi gorges, The Elephant Camp has breath-taking views of the Victoria Falls' spray and the spectacular gorges which separate Zimbabwe and Zambia. The Elephant Camp is a luxury, intimate lodge under canvas within easy reach of Victoria Falls (approximately 10km) and all its attractions and activities, yet secluded in its own private game reserve. The Elephant Camp offers exclusive suite accommodation for only 24 guests in 12 luxury tents.
All suites are gorge facing and boast a private viewing deck and plunge pool, private lounge area, air-conditioning and fans, bath (with a view), inside and outside shower, mini bar and tea/coffee stations. The lounge, bar and dining area lead out to a sun kissed pool from where the roar of the water rushing over gorges becomes a constant beat and soon settles into the background like an old friend. It is calming and therapeutic to sit back, watch and listen to "the smoke that thunders".
Select Spa Treatments are available in the privacy of your suite (subject to availability, on request at an additional charge). Access is by road transfer from Victoria Falls (15 km from Victoria Falls Airport and 10 km from Victoria Falls town), Livingstone and Kasane.
Activities at Elephant Camp
Spa Treatments
Selected Spa Treatments are available in the privacy of your suite (subject to availability, on request at an additional charge).
Walking Safaris - Nature & Birding Walks
Explore our beautiful concession, part of the Victoria Falls National Park, with experienced guides who will bring the landscape to life. This activity is included in our rates but must be scheduled on arrival and is subject to availability.
Village Tour
Guests will be transferred to a rural village where they will see local villagers going about their daily tasks and interact with them. The tour enables them to see rural Zimbabwean life first hand.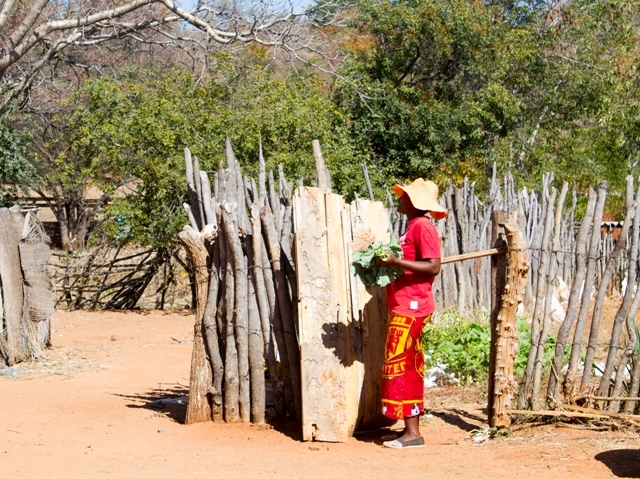 Lunch at the Lookout Cafe
Embark on a trip to the one-of-a-kind Lookout Café, perched 120 meters above the turbulent rapids of the Zambezi River. This all-inclusive activity is set against the backdrop of the iconic Victoria Falls Bridge, which hangs over the spectacular chasm of the Batoka Gorge. During the rainy season, wisps of the spray from the rainforest curl around the edge of the rock face near the bridge. Creative cocktails and other beverages are included in the activity. From the vantage point of the café, guests can watch the bright rafts plummet through the rapids below, or adrenalin lovers soaring through the air on one of the exciting high wire activities.
Visiting the Victoria Falls Wildlife Trust
Guests visit the Victoria Falls Wildlife Trust (VFTW), a non-profit whose mission is to advance environmental conservation through hands-on wildlife research, the management of a veterinary laboratory and rehabilitation facility and the education of local peoples in the sustainable usage of natural resources. This activity is included but must be scheduled on arrival and is subject to availability.
Guided Tour of Victoria Falls
There is no finer ambience than the gentle roar of the waterfall. The trees grow so closely together that their branches entwine, and their soft, wet drip across the stone path that weaves through this natural wonder. Submerge yourself in the fragrance of the fauna and the playful fauna in this enchanting and awe-inspiring space. Satisfy your wanderlust by visiting the more beautiful of the Seven Wonders of the World.
Canopy Tour
The black basalt of the Batoka gorge stretches 100 meters skywards and is enrobed in thick vegetation, creating an idyllic space for zip lines to whizz through and unveil a stunning perspective of this breath-taking natural setting. Embark on a two-hour eco-adventure lead by two professional guides across nine unique slides. The adventure unfolds from the Wild Horizons Lookout Café, perched above the cove that forms at the first bend of the river below the waterfall. This is where your senses awaken to the excitement to come as the overwhelming view of this cavernous gorge rises to greet you. The turbulent rapids rage below, their steady roar climbing up the canyon creating an ambience of adventure. The awe-inspiring fauna and flora that sprouts across the lips of the gorge entice Trumpeter Hornbills, Schalow's Turaco, Peregrine Falcons- and if you are extremely lucky, the rare Taita Falcon. The gentle nature and moderate speed of the slides entices those who want to experience an adrenaline rush minus the scare factor. This is the activity where tranquility meets titillation and can be enjoyed by nature lovers, families, thrill seekers and corporate team building groups. The canopy tour can even be appreciated by those who get sweaty palms and a tingle in their toes just thinking about heights, as the slides traverse over a thick tangle of trees and vegetation.
Zambezi Royal Sunset Cruise
The Zambezi Royal is a luxurious, 28 seater single level cruise boat, offering a unique and intimate way to view the Zambezi River. The boat is the first of its kind, custom built to maximize comfort, style, practicality and service. Guests relax in the lush furnishings of this modern and contemporary vessel, enjoying lavish snacks, wine, cocktails and sparkling wine, as they coast up-river taking in the stunning scenery and surrounds of the upper Zambezi River.
---
Price
Total Price 5 Nights (2023): US$ 3099 (low season) | US$ 4460 (high season)
Total Price 5 Nights (2024): US$ 3564 (low season) | US$ 5287 (high season)
Per person sharing
Included in this safari
CHOBE GAME LODGE
• Accommodation
• All meals & local brand drinks
• Complimentary in-room mini bar
• Unlimited land and water game-viewing activities: Early morning and late afternoon game drives; morning and sunset river boat cruises; sundowner cruises; star gazing
• Emergency medical evacuation insurance to regional medical facility
• Chobe National Park entrance fees
• Laundry service
ELEPHANT CAMP
• Accommodation in a luxury tented room
• All meals, local brand drinks & house wines, complimentary mini bars in the rooms
• Victoria Falls Airport transfers & two transfers to Victoria Falls town per day
• Laundry
• Conservation and parks fees
• Emergency Medical Evacuation cover
• Activities: Meeting the Wild Horizons elephants; Sundowners at the Batoka Gorge; Birding & Nature walks on the concession; Lunch at the Lookout Cafe; Guided tour of Victoria Falls; Zambezi Royal sunset cruise; Canopy Tour
TRANSFERS
• Road transfers from Kasane Airport to Chobe Game Lodge to Kasane town
• Private VIP transfer from Kasane to Elephant Camp and Victoria Falls airport - Gold Class
Excluded
CHOBE GAME LODGE
• Tips
• Gratuities
• Premium brand drinks
ELEPHANT CAMP
• Transfers other than specified
• Activities other than specified
• Premium brand drinks
• Victoria Falls National park entrance fee

More Travel Information
• Victoria Falls Travel Information
• Victoria Falls Activities
• Chobe National Park Information
THE VIC FALLS BUSH TELEGRAPH
our Bi-Monthly E-Newsletter

Each issue has a destination update, loads of information about conservation and wildlife, specials offers, traveller tips, community projects, website highlights and tons more...

Find out more about our Bush Telegraph

"Your newsletter keeps me informed about new and old and is the best I've seen in a long while - informative, not commercial, just plain perfect!" - I.Skliros

Don't worry. Your e-mail address is totally secure. I promise to use it only to send you The Vic Falls Bush Telegraph.