David Livingstone Museum Tour
Witness actual tools, journals and maps used by the explorer David Livingstone, as well as Natural History, Anthropological, African Culture and Zambian biodiversity in a tour of the David Livingstone Museum in Zambia
Who was David Livingstone?
One of the heroes of his time, Dr David Livingstone was described as the "greatest man of his generation" by Florence Nightingale. He was a fearless explorer who travelled in many parts of Africa and was the first European to come across the famous Victoria Falls, which he named after his queen. He was one of the first explorers to go across Africa from the Indian Ocean to the Atlantic in the west, and his records and tales of his explorations helped to map the African continent. Dr Livingstone was also a missionary and fought tirelessly against slavery. Read more about the life of David Livingstone.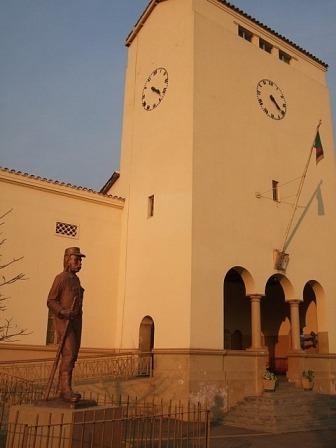 The Livingstone Museum - Zambia
This museum is the oldest and largest of all the national museums in Zambia, managed by the National Museums Board of Zambia. It houses the most comprehensive memorabilia of Dr. Livingstone, including authentic maps and personal effects and diaries in the Livingstone section. It provides insight into the cultural heritage and history of Zambia and the region in its Archaeology gallery (human evolution and cultural development of the Zambian people), the Ethnographic and Art galleries (exhibits of the different cultures of Zambia), the History gallery (the story of the Bantu people who migrated from the north of Zambia, up to the time Zambia got it's independence). Outside the museum is a monument to the explorer.
Museum Tours
The museum formally known as the David Livingstone Memorial Museum is located just 10kms from the Victoria Falls entrance on the Zambian side, on the main Mosi-oa-Tunya Way, in the heart of in Livingstone town. Tours to the museum are done daily and have no set time. You can request a time for this Livingstone activity, bearing in mind that each guided tour is about 2-3 hours long.
This tour can be combined with other cultural tours for half-day excursions. Half day tours run for approximately 4 hours, and are as follows:
• Livingstone Museum Tour & Historic Tour of Livingstone Town
• Livingstone Museum Tour & Railway Museum tour
The Railway Museum is located in the Zambezi Sawmill historic locomotive sheds. This steam railway museum displays artefacts dating back to the height of the railway industry in the 1930's, when the Zambezi Sawmills Railways was reputed to have the world's longest privately owned rail-line. Exhibits include one of the country's first locomotives and other rolling stock.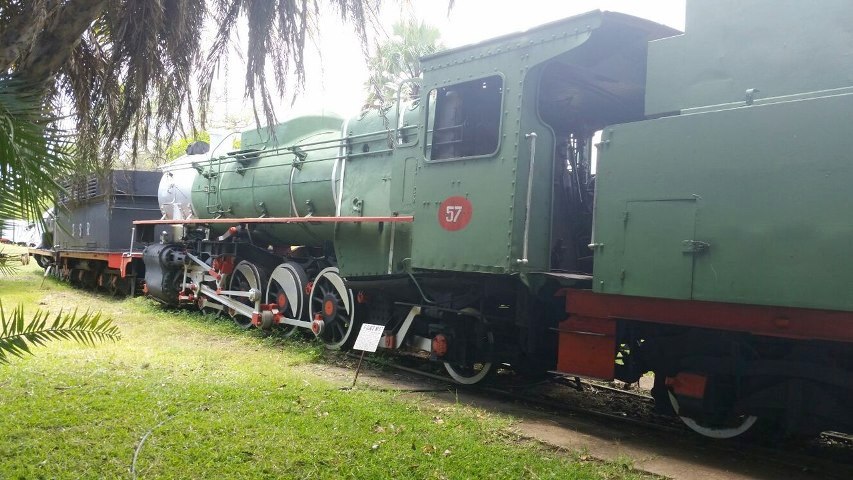 Historic Railway Museum in Livingstone, Zambia (photo: By Bob Adams from Amanzimtoti, South Africa - ZSR Class G Nbr 57, CC BY-SA 2.0, Link)
What you will need to know
• Transfers to the activity are included within Livingstone town
• Entrance fees to the Livingstone Museum are included
• Tours of the museum take about 2-3 hours, and half-day tours take about 4 hours.
What You Need to Bring
• Comfortable walking shoes
• Camera
• Warm jacket in winter
• Some money should you wish to purchase something in town
Return from David Livingstone Museum Tour to our Victoria Falls home page