Walk With Lions
Walk With The Pride......
NOTE: The Walk with Lions activity is no longer running. Instead, there is now a Lion Encounter where guests do not get close to the lions, but instead, watch from a distance. Please contact us for details about the alternative activity, or have a look at other activities that are offered in Victoria Falls.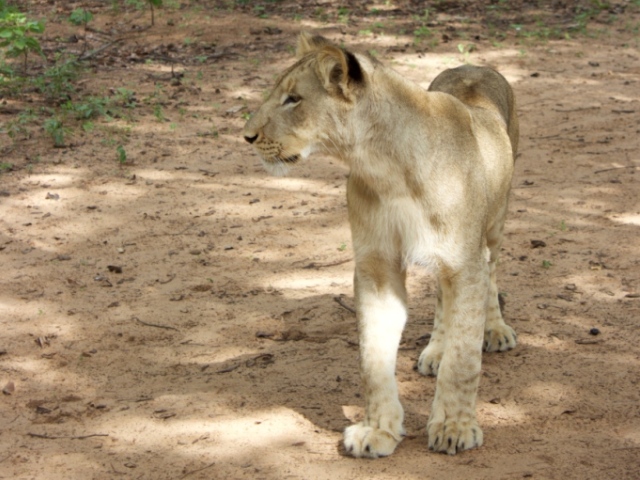 Prepare to have all your "Lion King dreams" come true as you befriend and interact with two gorgeous, playful cub lions. You'll be able to watch the cubs run, play, groom and cuddle right next to you! There are absolutely no chains or collars involved in the walks, just the company of your professional guides, who have, over the past months, become part of these cubs' young pride.
You'll get to know the wonderfully unique character traits of the cubs, and laugh at just how much the pairs compliment each other during the walk. You'll soon pick up on which one loves to sleep and will rest at any given moment, while the other will find ways to play, explore, or climb a tree! It feels extremely surreal being so close to these juvenile African lions, and we do recommend that you take a camera to capture this once in a lifetime experience.
The lion walk activity is ceasing as of the end of 2020, as these cubs are the last ones that The Lion Encounter has bred.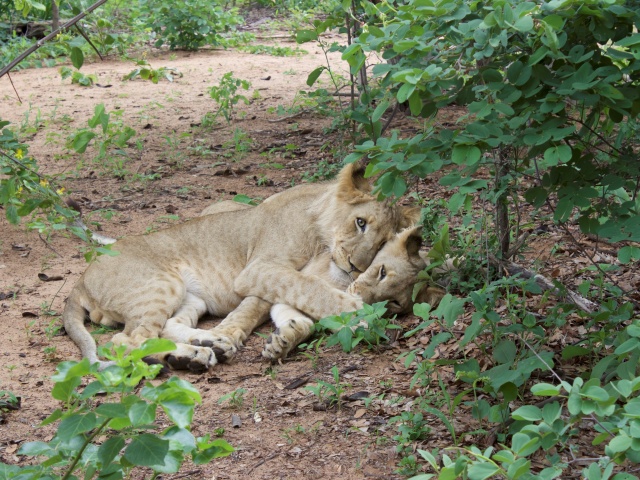 The Experience
On arrival, you'll be served a refreshing glass of juice or water, which you can have on the large deck that looks out onto the properties bushy surrounds. An introduction video of the Lion Encounter will be played for you during this time, in order for you to get a better understanding of what you're about to experience. After a quick but necessary safety briefing, you'll be on your way to meet the cubs, and proceed with the lion walk.
The walk in the bush lasts for about 45 minutes (but you can request for it to be shorter.) There are four cubs that guests are able to walk with, although only two will join you on your walk - a male and a female.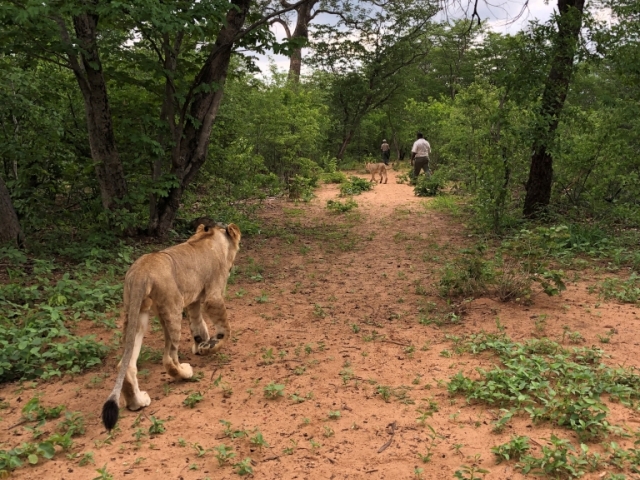 After your walk, light snacks and drinks will be available for you to enjoy before you head back into town.
How Often to the Lion Walks Take Place?
The lion walks take place twice a day, in the mornings and late afternoons, when the lions are most active!
How Old Are The Lions?
Once a cub reaches 2 years, it is no longer involved in the walks as it would have begun approaching an age (and a size), that might be dangerous for humans to be interact with.
Are There Other Animals On The Walk?
No. It will just be your group and your guides on the walk. However, if you wish to see other animals, The Lion Encounter is also home to the Vic Falls Safari Park, where you'll be able to view other exciting wildlife from a vehicle.
What to Take and Wear
• Sun cream
• A hat
• A water bottle
• A camera
• Comfortable closed walking shoes - no open sandals
• Guests are not to wear dangling objects
• Guests are not to wear loose clothes or clothes that flow
• Guests are not to wear the colour red
Where Is It?
The Lion Encounter operation is located about 18 kms outside of Victoria Falls on their own private concession. Guests will be collected and dropped off from their place of stay.
What's Included?
• Transfers to and from your place of stay
• Service if experienced and armed guides who will accompany you on the walk for safety
• Light snacks and drinks
A video of your lion walk can be arranged at an extra cost
Have There Been Incidents In The Past?
Lions are naturally dangerous animals in the wild and so although these cubs are young and are used to humans, they may also be unpredictable. In the past years of operating, there have been very few incidents where the cubs have become rough with humans. The likelihood of an incident occurring is very slim, but we will never say never.
Age Restrictions
• Minimum age of 15 years for a walk with lions
• Under 18 years will need to have indemnity forms signed by a legal guardian
• Height restriction of 1.5metres (lions make that rule themselves)





Back to Victoria Falls Activities




THE VIC FALLS BUSH TELEGRAPH
our Bi-Monthly E-Newsletter

Each issue has a destination update, loads of information about conservation and wildlife, specials offers, traveller tips, community projects, website highlights and tons more...

Find out more about our Bush Telegraph

"Your newsletter keeps me informed about new and old and is the best I've seen in a long while - informative, not commercial, just plain perfect!" - I.Skliros

Don't worry. Your e-mail address is totally secure. I promise to use it only to send you The Vic Falls Bush Telegraph.
Return from Walk With Lions Safari to our Victoria Falls Home Page