Zambezi National Park
Self contained lodges in the National Park on the banks of the Zambezi River...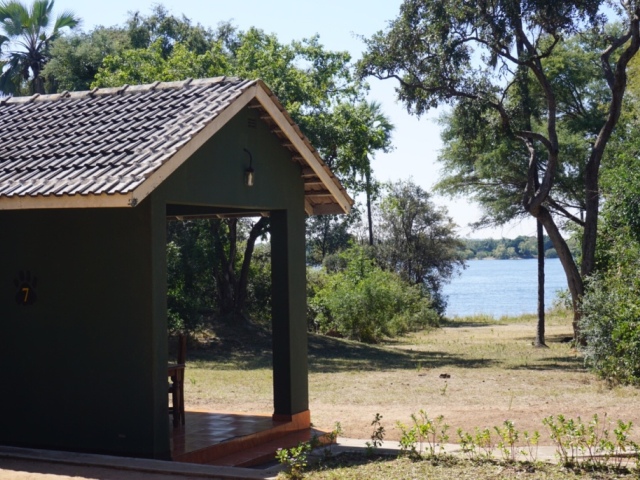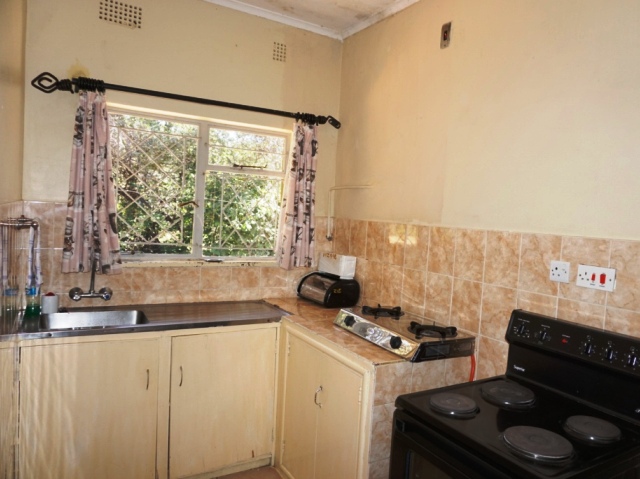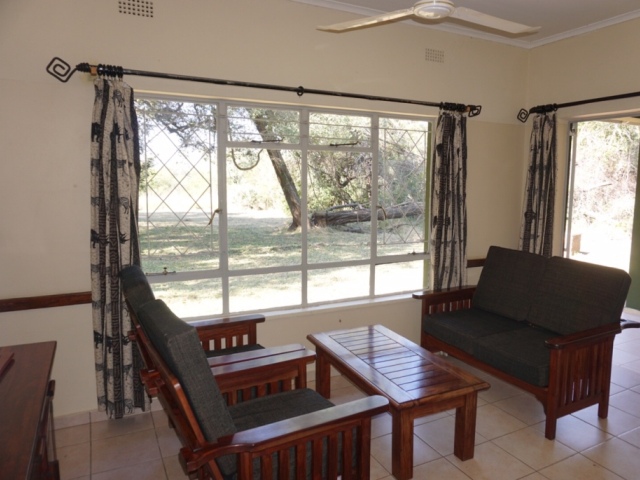 24 October 2022: The Zambezi National Parks Lodges are currently not available. For alternative accommodation, please contact us.
Introduction
The Zambezi National Park accommodation and facilities used to be run and managed by the Government of Zimbabwe (Zimbabwe National Parks and Wildlife Authority). The potential is enormous but the efficiency is now sadly not what it used to be.
Entrance fees for the National Park are payable at the gate and these change constantly so it is best to phone the numbers detailed below, to check the current prices.
Entrance is charged per person per day and varies according to whether you are a local Zimbabwean, a regional visitor or an international guest. If you are staying in one of the National Park lodges, you pay a once off entry fee which covers you for seven days.
Vehicles also have to pay a separate entrance fee.
Accommodation in Zambezi National Park
These lodges are currently not available - 2022
The accommodation units at Zambezi National Park Camp are self-contained lodges on the river bank which have fairly recently been refurbished - they are situated 6 kilometres upstream from Victoria Falls. The lodges are served by a tar road and are open all year around. The lodges are all fully equipped and each has 2 bedrooms, a living room, bathroom and kitchen with stove and refrigerator. (Sleeps 4)
Our Opinion
I think these little lodges are great and are in a fantastic position, with abundant birdlife right there. Game does traverse this area, so monkey, bushbuck, baboons and warthog are seen daily.
Elephant, buffalo, hippo and lion are also present, so be very careful.
From here it is very easy to access the whole of the National Park yet they are also close enough to town to enjoy some of the other activities.
These lodges are perfect for self-drivers who want to stay in an affordable place inside National Park and want to cater for themselves.
Picnic and Camping Sites
For an unforgettable camping wilderness experience, there are a number minimum development camping sites available in the Park. Situated on the banks of the Zambezi, these areas are unfenced and completely in the wild, with no facilities at all so you have to be completely self-sufficient.
You cannot leave these sites unattended as there is a possibility that Zambian villagers from the opposite bank will come across to raid and steal from your camp. So you do need to be vigilant and that is being honest.
These days you can camp at any one of the 25 numbered picnic sites, which are easily found along the river. Some of these sites are nicer than others and it just a matter of exploring until you find the one you like. The beauty is that you will always be able to find a site which has no one else.
These are the same sites that visitors use during the day to picnic, relax and enjoy the scenery.
There is also the Kandahar site only a few kms from the entrance and then Chundu 1 & 2 which is after the picnic sites and about 25kms from the reception office.
No need to book, you can arrive at the national park entrance office, pay your fee and enter. On the weekends the day picnic sites can get a bit busy with locals, but you will certainly find a site available.
More information about the Zambezi National Park
Zambezi National Park together with Victoria Falls National Park cover an area of 56,000 hectares. The northern border of the Park is formed by the great Zambezi River which also forms the border between Zimbabwe and Zambia for much of its length.
A wide variety of larger mammals may be found within the Zambezi National Park including elephant, lion, buffalo and leopard.. In addition, herds of sable antelope, eland, zebra, giraffe, kudu, waterbuck and impala as well as many of the smaller species of game can be viewed.
The Zambezi River is home to a large variety of fish and is famous for its bream and fighting tiger fish.
Zambezi National Park has two main game-viewing sections: the Zambezi River Game Drive, with a limited network of roads along the river accessed through the main gate of the Park, and the 25 kilometre Chamabondo Game Drive in the southern part of the Park, which begins about 5 kilometres outside of Victoria Falls town – just off the main road to Bulawayo. The roads are in reasonable condition.
Our page on Victoria Falls Weather details the best season for various activities in the Falls. Generally game will congregate towards the river in the drier months and as soon as the rains arrive in November/December they will start to move inland to give the riverine vegetation a chance to recover for next year.
Full details on the park can be seen here Zambezi National Park

How to Get to Zambezi National Park Lodges
• Self-drive - arrive in Victoria Falls town. Make a left turn on Park Way Drive, and follow the road 4.8kms to the Zambezi National Park entrance gate. You will need to pay your park entry fees and check in before proceeding. Note the gate opens at 6am until 6pm so you can only go in and out between those times.

THE VIC FALLS BUSH TELEGRAPH
our Bi-Monthly E-Newsletter

Each issue has a destination update, loads of information about conservation and wildlife, specials offers, traveller tips, community projects, website highlights and tons more...

Find out more about our Bush Telegraph

"Your newsletter keeps me informed about new and old and is the best I've seen in a long while - informative, not commercial, just plain perfect!" - I.Skliros

Don't worry. Your e-mail address is totally secure. I promise to use it only to send you The Vic Falls Bush Telegraph.
Return from Zambezi National Park to our Victoria Falls home page