Home | Safari Ideas | Zimbabwe Safari IS7C - Kariba & Victoria Falls
Zimbabwe Safari IS7C
Experience Lake Kariba while at a luxury resort fully inclusive, then zip jet out to Africa's adventure capital and visit Zimbabwe's most popular World Heritage Site and one of the 7 natural wonders of the world - The Victoria Falls
4 Nights Lake Kariba
3 Nights Victoria Falls, Zimbabwe

8 Days / 7 Nights
Reference: IS-7C
Starts Victoria Falls Airport / Ends Victoria Falls Airport
Total Price 7 nights: US$ 2056 per person sharing

Safari Overview
Spoil yourself for four nights in the beautiful Matusadona National Park while staying in the gorgeous Bumi Hills Safari Lodge and Spa - facing the Lake Kariba, and enjoy loads of safari activities in the area. Then spend three nights enjoying the sites and activities in Victoria Falls while staying at the Kingdom Hotel - one of the closest hotels to the Falls themselves.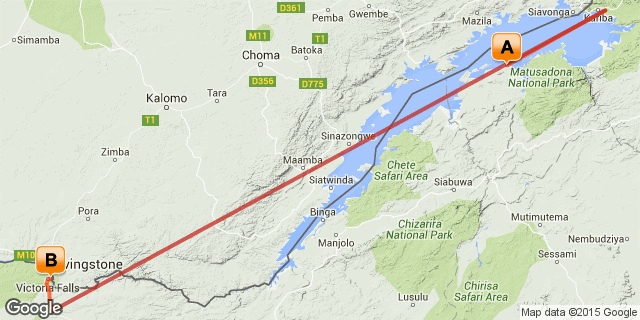 Zimbabwe Safari IS7C Inspired Journey Overview
Accommodation
Nights 1 to 4 - Premium room at Bumi Hills Safari Lodge
Nights 5 to 7 - Standard double room at Kingdom Hotel
Transfers Included
Day 1 - Boat Transfer: Kariba Airport to Bumi Hills
Day 5 - Boat Transfer: Bumi Hills to Kariba Airport
Day 5 - Road Transfer: Victoria Falls Airport to Kingdom Hotel
Day 8 - Road Transfer: Kingdom Hotel to Victoria Falls Airport
Highlights
Beautiful Kariba scenery and game-viewing platform near the hotel
Game drives, boat cruises, and fishing on Lake Kariba
Walking and birding safaris
Visit local Tonga village for a cultural experience
View the spectacular and mighty Victoria Falls
Partake in the multitude of activities available at Victoria Falls from sedate sunset cruises to adrenaline crazy bungee jumping and everything in between
---
Lake Kariba
The planet's most voluminous man-made lake, Kariba is a popular tourist destination that was created in the 1950's when the mighty Zambezi was dammed. It stretches for more than 200 kilometres along the border between Zimbabwe and Zambia, forming a natural boundary between the two countries. The lake's waters are home to abundant crocodiles, hippos, fish and aquatic birds, while its shoreline and islands are rich with terrestrial game such as elephant and buffalo. It has become one of Zimbabwe's main tourist attractions offering houseboat holidays, fishing safaris and wonderful game viewing experiences.
Overnight: Bumi Hills Safari Lodge
Bumi Hills Safari Lodge and Spa boasts one of Africa's finest wilderness locations with an elevated position on a range of remote hills overlooking the vastness of Lake Kariba. Bumi is easily accessible by light aircraft and boat, allowing you to be swiftly transported into paradise without the stress of a long journey. Guests are welcomed into luxurious comfort by a team of staff that are unfailingly passionate and committed to ensuring your stay will forever be etched in a treasured part of your memory.
The lodge has a total of 20 rooms, all with views over the lake. Ten of the rooms are premium rooms with balconies and uninhibited views. The other ten are garden rooms with slated terraces, set a little way back behind and on a level above the premium rooms. All rooms are air conditioned at night and during the day upon request.
Taking centre stage is the beautiful infinity pool that seems to blend endlessly into the lake horizon. The pool is surrounded by intimate wine and dining terraces on different levels. The lodge interiors have been beautifully finished in a fusion of contemporary western and African styles. At the Spa you will have the opportunity to indulge yourself with a visual sensory experience like no other - overlooking Lake Kariba.
The Bumi Hills Safari Lodge is situated on an extensive private wildlife conservation area. Bumi Hills is home to lion, leopard, big herds of elephant and buffalo, as well as a multitude of different plains game. Guests can indulge in superb fishing in the lake waters surrounding the lodge with bream and the fighting tiger fish in abundance. Birding and cultural experiences also abound. Bumi Hills is a dream wedding destination - an incredible setting for a wedding whilst enjoying special time with family and friends surrounded by the lake and a myriad of wildlife! Another option is to hold a management conference or reward for your achievers and host a break away at this very special destination.
Notes: Day 1, 2, 3 & 4
DAY 1
Once you arrive at Victoria Falls Airport, you will need to check in for your one hour twenty-minute flight to Kariba. Upon arrival there, you will be picked up for your road and boat transfer to Bumi Hills Safari Lodge. You may relax by the infinity pool, go to one of the game viewing platforms, or enjoy a spa treatment (optional extra) to wind down the day. Dinner will be served at the lodge restaurant.
DAY 2
Wake up for a morning game drive with an experienced and knowledgeable guide out on the concession in an open 4×4 game viewer where you are likely to spot a wide variety of game including four of Africa's Big 5, numerous bird species as well as insects and reptiles. Return to the hotel for a meal and then take part in a cultural village tour to the sprawling mud-hut Tonga village under Chief Mola. A visit is both humbling and life-enriching to witness how these friendly, spiritual people survive under such harsh conditions and how they keep their centuries-old traditions alive along the length of the Zambezi River.
DAY 3
Go for an early morning platform sit on one of the strategically placed hides and platforms located at different spots around the estate, offering the perfect opportunity to let the wildlife come to you. Sitting in a hide offers the best possible photographic opportunities as you will get up close and personal to a variety of species going about their normal day. Later, take a boat cruise on Lake Kariba and look out for some of the animals that come to quench their thirst along the shoreline. This is a great photographic opportunity so be sure to carry your camera. Head back to the lodge for drinks and prepare for dinner at the lodge's restaurant.
DAY 4
Wake up for a fishing excursion, a boat cruise, or a birding safari on the concession. Enjoy the rest of the day doing any of the available activities at Bumi Hills as this will be your last day in Kariba for this tour. Finish up your trip with a bush dinner (on request) along the Kariba shoreline.
Activities Info
Wildlife Drives
Bumi is unique among luxury safari lodges because of the exquisite added dimension of the water - Kariba is among the world's largest man-made lakes and a genuine African wilderness with far more animals than people. This allows for glorious game-viewing by boat as well as the traditional open 4 x 4 vehicles and walking in the wilds with an armed professional guide.
Sailing
Bumi Hills has recently introduced sailing to its list of exciting activities. The lake waters around Bumi Hills are ideal to explore from our spacious 30-foot catamaran. Our fully qualified skipper is on hand to take you on a special cruise through beautiful archipelagos, bays, creeks and inlets to discover sandy beaches, birding havens and game rich ecosystems. As a special treat arrange with our activities team to take a packed picnic lunch and stop off on an island for a unique private dining experience.
Birding
The Bumi area offers truly incredible birdlife, especially water birds, and hundreds of species have been recorded. It is a thrilling location for photography of the majestic scenery and wildlife, but also the prolific bird life for enthusiasts.
Fishing
Bumi is the prime fishing region of Kariba and is a major attraction that sets Bumi apart from any traditional luxury safari lodge. Here it is rated one of Africa's Top 20 adventures. You'll thrill to catching the razor toothed tiger, pound-for-pound one of the world's most powerful freshwater species.
Cultural Excursions
The Bumi Hills Wildlife Area is bordered in the north west by the Chalala and Mola communities, which are home to the Tonga, a delightful and very spiritual people who have resided in this area and along the length of the Zambezi river for centuries. They have preserved ancient traditions and still live a largely subsistence lifestyle that is reliant on fishing, livestock and small scale farming. In the village of Chalala these customs have melted together with the inevitable infiltration of modern ways of life. However, the luxuries of a permanent electricity and water supply to homes are still absent, leaving the communities still largely reliant on the surrounding environment for their livelihood.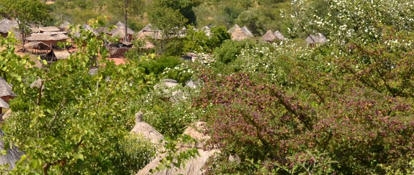 Platform Sits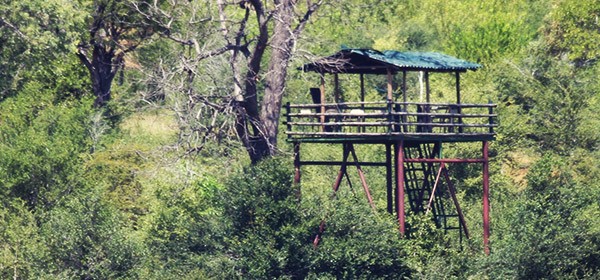 ---
Victoria Falls
One of the original natural wonders of the world, the Victoria Falls is a World Heritage Site and an extremely popular tourism attraction. Known locally as 'The Smoke that Thunders', this spectacle is accessible from both Zambia and Zimbabwe and it is an ideal place to combine a game viewing and water sports. There is excellent fishing, a terrifying bungee jump and arguably the best commercial white water rafting in the world.
Overnight: Kingdom Hotel
Quartermaine, The Rapid Pool and The Pit sound like titles of movies or books not quite suitable for all ages. They are in fact the names of the bars in the closest hotel to the Victoria Falls, The Kingdom at Victoria Falls. This is a fun-filled resort hotel aimed unashamedly at the tourist who wants to take in the majesty and excitement of one of the Seven Natural Wonders of the World.
Complete with its own food court offering a wide choice of relaxing or quick meals, suiting all ages, The Kingdom at Victoria Falls also offers three swimming pools and a toddler's pool, a children's play area and, for the ladies, planning a "night on the town" or a visit to the resort's own casino, a spa and beauty parlour.
The architecture draws on the ancient Kingdom of Munhumutapa, with great domes, pillars, and bridges over the many water features; The Kingdom's fun-filled atmosphere gives guests a unique blend of African tradition and Western leisure.
Notes: Day 5, 6, 7 & 8
DAY 5
Right after breakfast, you will be taken by boat to the mainland and transferred to Kariba Airport for your flight to Victoria Falls. Upon arrival to Vic Falls Airport, you will take a 30-minute drive to Victoria Falls town where you will check into the Kingdom Hotel. Feel free to have a walk around town or go for a sunset and dinner cruise to wind up your day.
DAY 6 & 7
You have a full day to soak up the wonderful atmosphere of Victoria Falls, it is the adventure capital of Africa and there are activities on offer to cater for everyone's needs. View the mighty Falls, partake in the many activities on offer or wander around the streets to do a bit of curio shopping, then finish off at a café for refreshments and a bite to eat. Please have a look at the available Victoria Falls Activities and contact us to arrange a suitable itinerary just for you.
DAY 8
This is the last day of your itinerary. After breakfast, you will have some time to pack up before your Victoria Falls International Airport transfer for your departure flight.
---
Price
Total Price for 7 Nights: US$ 2056
Per person sharing
Included in this safari
BUMI HILLS
• Accommodation in a premium room with an awe-inspiring view of the lake
• All meals and non-premium drinks
• Laundry
• Two activities per day: Game drive, Boat cruise, Guided walk, Fishing, Cultural village tour, Tour of Kariba town
KINGDOM HOTEL
• Accommodation in a comfortable standard room
• Daily breakfast
TRANSFERS
• Return boat transfer between Kariba and Bumi Hills
• Return Victoria Falls Airport transfers
Excluded
FLIGHTS
• Air Zimbabwe flight between Kariba and Victoria Falls, which flies 3 days per week
PARK FEES
• National park fees for Bumi Hills water activities
More Travel Information
Can't find what you are looking for? Use Google Search to search this site for any term you are looking for..


Share with others!
Return from Zimbabwe Safari IS7C page to our home page